Featured Master-Instructor
Joann L Ianniello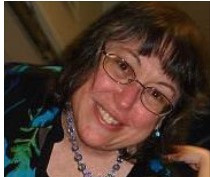 About
Joann Ianniello is an experienced educator and esoteric consultant. A Certified I.E.T Master Instructor since November, 2012 Joann looks forward to sharing her knowledge and experience of I.E.T. Healing Energy with you. Working with the Healing Angels of the Energy Field will expand your horizons. Certified also as a Tarot & Angel Card Oracle Consultant, Joann is certified to teach these disciplines as well.
Services
I.E.T. Basic, Intermediate and Advanced Levels instruction.
Basic, Intermediate & Advanced Distance Healing Sessions. Online Healing Angels of the Energy Field Classes.
Online I.E.T. Steps to Transformation & Higher Steps to Transformation.
I.E.T. Kids & Family Classes.
Online & Phone
Tarot/Oracle Card Readings or Lessons.
Classes
Best contact is via my business email:
Angeljli@yahoo.com to request an IET distance session.
Online Classes will be scheduled according to individual or group requests.
This instructor has no classes scheduled at this time.