Class Name: Master-Instructor
Location: Los Angeles (Sherman Oaks)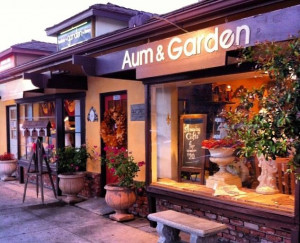 Aum & Garden
13363 Ventura Blvd.
Sherman Oaks, CA, USA
818-788-3400
Class Description
The IET MI Class will greatly empower you on your life's journey. This class will beautifully enhance your ability to bring your dreams alive. It will optimize your DNA and open energetic pathways to support and manifestation. It will allow you an opportunity to be in vibrational alignment with your dreams and desires. During this class you will learn to use sacred geometry to harness the IET rays. You will use these rays as you learn the 12 strand alignment technique, the Powerburst technique, the I-Ching technique and more, You will learn how to attune others and receive many attunements. If you wish to teach, you will be empowered to do so. This class provides you with agendas, guidelines and suggestions and well as certification to teach the Basic, Intermediate and Advanced, Pets, Healing Angels Class and more,
Date: November 18-19, 2022
Time: 9:30am-6:00pm Friday; 9:30am-5:30pm Saturday
Instructor: Keith Horwitz
Location Description: Aum & Garden is a metaphysical retail and events store in the Sherman Oaks area of Los Angeles. They beautiful merchandise and a lovely meeting space.
Student Price: $755
Student Early Bird Price: $695 If Registered By: 10/18/2022
Deposit: $230
Reviewers Price: $230
Reviewers Early Bird Price: $195 If Registered By: 10/18/2022
Lunch Description: There are lots of local restaurants with in walking distance to Aum & Garden. There is a lovely back garden for people to picnic in if you choose to bring your own lunch. Aum & Garden does have a small refrigerator to keep things cool, however they do not have any way to heat/cook things.
Maximum Number of Students: 8
Maximum Number of Reviewers: 2
Notes: Plenty of free street parking is available within a very short walk to the location.
Contact Details
Phone:
818-913-9691
Email:
Keith@AumAndGarden.com
Website:
https://keithhorwitz.com/upcoming-iet®-classes
---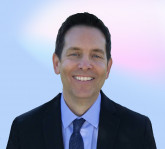 About Keith Horwitz
Keith is a certified IET Master Instructor Trainer and has been an IET Master-Instructor since 2002, and a top teacher for many years. He is both a Practitioner and Instructor,located in Sherman Oaks, CA. He is the co-creator of Aum & Garden, a metaphysical store which sells gifts and books, as well as hosting spiritual events and serving as a resource for the community. He graduated from the Agape University in 2007 and is an Agape Licensed Spiritual Practitioner (ALSP). He loves animals, and from 2007 became team leader for the Animal Kinschip Ministry (AKM) at Agape. Since 2008 he is certified as an Evolutionary Astrologer. In 2012 Keith received his Agape ministerial license after completing a four year study of world religions, metaphysics, mysticism and quantum science. During his entire journey his Angels and the gift of IET have been central to his practice and path of transformation and enlightenment.