Class Name: Master-Instructor
Location: Smithtown, NY (Long Island)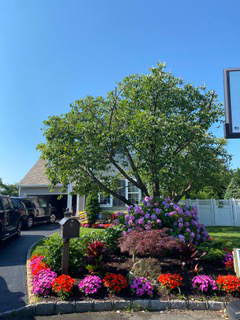 Private Home in Smithtown, NY
Smithtown, NY, USA
516-680-2463
Class Description
Reach for the Stars and Bring Your Vision to Life!

This 2 Day Certification Class Attunes YOU to TEACH IET BASIC, INTERMEDIATE & ADVANCED LEVEL Certification Classes and more!

Prerequisites: IET student must have completed IET Basic, Intermediate, and Advanced levels. Even if you have not be using your previously acquired IET skills come if you feel CALLED. Many students who take this class have little or no practice yet in using their IET skills with others.

Master-Instructor Level Works with the 6th pair (Divine) of the 12 Strand DNA raising your vibration above any objections or fears you may have held to living the life "that is too good to be true" This Class will help empower you to Envision, Embrace & Enact the Energetical Limitless Potential of your Soul's Blueprint for this life!
It is an exhilarating, joyful, buoyant Workshop! Embracing you in nurturing and healing Violet Light. Whether you ever teach a class or not you will be forever positively transformed. COME!

Listed Below is what you will Gain from this Workshop:
*Receive IET Master- Instructor Attunement activating your 6th pair of Spiritual DNA
*Learn/practice to optimize your DNA
*Learn The Secret of IET Sacred Geometry
*Discover and Live your Reach
Blessing Bowl Process
Sacred Heart-Netting
12 Strand DNA Alignment
I-Chi Process
IET Power Bursts
Amplifying IET Energy
Attune your Students & Re-Attune Yourself
Certified to TEACH IET Classes
& How to ...
Date: October 2-3, 2021
Time: 9:00 AM-5:30PM both days
Instructor: Harriette S. McDonough.
Location Description: Private Home in Smithtown, NY Train: 5 minute drive to Long Island Rail Road Station (Port Jefferson Branch). Catch train at NYC Penn Station. 1 hr 25 min ride Car: Exit 55 (Hauppauge) on the Long Island Expressway. Hotel: Holiday Inn Express- Hauppauge, NY 10 Minute Drive to Private home. Food: Organic Food Café near workshop accommodating all dietary requests and they deliver! Airport: Long Island MacArthur Airport, Ronkonkoma, NY (9 miles from Workshop) Frontier, Southwest, American Airlines
Student Price: $800.00
Student Early Bird Price: $700 If Registered By: 09/01/2021
Deposit: $250
Reviewers Price: $400
Lunch Description: Students are responsible for their own lunch for both days. Café below will deliver. It will meet all dietary requests. Please review menu , so we can order as a group as you arrive each day. Farm to Table Catering 127 Smithtown Blvd., Nesconset, NY 11767 631-406-6742 farmtotablecartering.com
Maximum Number of Students: 10
Maximum Number of Reviewers: 3

Contact Details
Phone:
516-680-2463
Email:
harriettemcd@gmail.com
Website:
http://threearms.com
---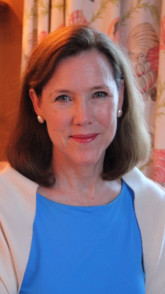 About Harriette McDonough
In her energy balancing, spiritual mentor and wellness coaching practice since 2007, Harriette has used a variety of cutting-edge techniques known as Energy Balancing Techniques based on her observations that each soul is encoded with life lessons, gifts, talents, and self-healing designed specifically for that individual. These methods are designed to create holistic-based wellness coaching strategies intended to facilitate and reactivate the client's natural ability to restore balance, calm and well-being into their emotional, physical and spiritual systems while clearing obstacles such as addictive behavior, limiting beliefs, ancestral wounds, overwhelming life experiences, fear and self-sabotaging behavior. Harriette is passionate to teach clients and students how they can appreciate the wisdom and opportunities of their challenging life lessons so that their free-will strengthens and they can align with their soul's purpose to express their own heart's intelligence. IET is the most efficient and heart centered way to get the "Issues out of the Tissues" Harriette is a LCSW, DCEP, ACP-EFT, Master/Instructor, MI Trainer and Practitioner in Integrated Energy Therapy®, Certified in Emotional Freedom Technique, Certified Soul Detective® Practitioner& Trainer, Master in Usui Reiki, Certified Practitioner in Emotion Code® and The Havening Technique® NYS Licensed Clinical Social Worker(NOT practicing psychotherapy) Diplomate of Comprehensive Energy Psyc...