Location: Beautiful NorthWest Philadelphia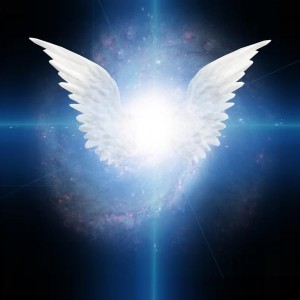 East Falls
School House Lane
Close to Fairmount Park and the Wissahickon Valley
Philadelphia, PA, USA
215-266-4444
Class Description
Integrated Energy Therapy Healing and Training Retreat!

Integrated Energy Therapy is the next generation healing system from the divine that works to activate and restructure your 12 Strand Spiritual DNA to "power up" your capacity to "get the issues out of the tissues" and clear energy that holds you and others back.

We are in an amazing age of energy and opportunity. The time is the perfect to step into the next level of energy to heal yourself, help others and manifest your dream! No previous experience necessary. Register for B, I, and/or Adv. (successive)

In this 3 day immersion you will experience and receive:

Day 1 Saturday, May 15th 9:30AM-5:30PM: Full IET Basic Level Training that includes techniques and a complete Basic IET session, 1st (physical) and 2nd (emotional) pair activation and attunement of your 12 strand DNA that empowers you to clear physical and emotional energy blockages from cellular memory.

Day 2 Sunday, May 16 9:30AM-5:30PM: Full IET Intermediate Level Training that includes a full Intermediate IET Healing Session, 3rd (mental) and 4th (karmic aspect) pair activation and attunement of your 12 strand DNA that empowers you to clear energy from this and previous lifetimes.

Day 3 Monday, May 17th 9:30AM-6:00 PM: Full IET Advanced Level Training that includes a full Advanced IET Healing session, 4th (genetic soul profile) and 5th (soul cluster) attunement that supports you to further manifest your soul mission!
Date: May 15-May 17, 2021
Time: 9:30-5:30PM Basic & Int, 9:30-6PM Advanced
Instructor: Karen Simpson RN, CPRP, CYT, IET Master Trainer
Location Description: Class is held in my home, keeping class small for Covid precautions. My husband and I are fully vaccinated, and we have a beautiful friendly kitty named Lily. Max 4 students for our retreat together. We will heal, learn and laugh together! Plan some extra time if you can to explore Philadelphia in the most beautiful month of the year. Fairmount Park-the largest preserved natural city park in the USA, is within walking distance from class to enter. Local hotels are a short drive. OR- explore downtown culture, arts and the city night life and events! https://www.visitphilly.com/thing
Student Price: $705
Student Early Bird Price: $640-pd fl If Registered By: 04/28/2021
Deposit: $100/cls
Reviewers Price: contact me
Lunch Description: I will provide a big pot of vegan soup, bread and snacks for break, tea, coffee and beverages for lunch. We can also order locally to be delivered at your cost. If you prefer you can also pack and bring your lunch, whatever works best!
Maximum Number of Students: 4
Notes: If you are "on the fence" about class, this is the last time classes will be offered at this price. Due to the small size of the class, reviewers will be allowed only if registration is less than four. If you would like to be placed on the list to be considered, please contact me asap...
Contact Details
Phone:
215-266-4444
Email:
karen@pathwaystolivingwell.com
Website:
https://www.learniet.com/classes/find-a-trainer/trainer-profile/?id=1165
---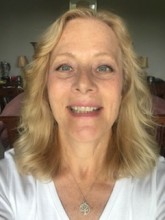 About Karen Simpson
Hello soul friends and family! It's been quite a year or so and we are on the horizon of a "new age" and the ability to create a life we love in divine alignment and service. I have 23 years experience with IET, first as a client, then practitioner, instructor and now Master Trainer. This is the healing system that transformed my life. As a RN, Yoga Instructor, Psychiatric Rehabilitation Practitioner and Interfaith Minister I bring all of the knowledge and experience I have gained to my clients and students to provide in-depth education and support from my heart and soul. Through IET I was able to release deep trauma and the past to bring in what I desired towards a future that looks brighter every year! IET also helped me to navigate the obstacles on the journey with angels on either side for support! If you attend this class to learn how to help others with IET and/or for your own personal growth remember once you become "angel powered", everything is possible! Feel free to contact me by email or a phone call if you would like more information. Blessings!