Featured Master-Instructor
HEATHER OLSTAD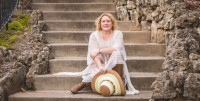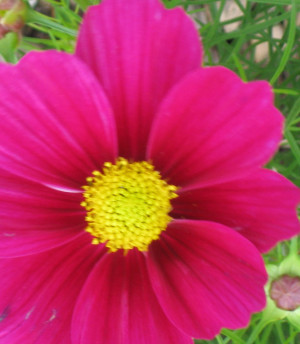 Twin Cities / Greater MN / ND, MN, USA
Phone: 952-913-2323
Email: SeekHealing@yahoo.com
Website: https://seek-healing.com/
Facebook: https://www.facebook.com/seekhealig
About
I began my healing journey as a client in the late 90's receiving my 1st certification as a practitioner in 2007. I get asked all the time how I got into this work, I laugh & say I was basically pushed into it! Clearly after 7 rear-end car accidents in a 5 year span the universe was trying to tell me something! I am just great at digging my stilettos into the ground! What I am saying is that I MAY HAVE HAD a bit of a stubborn streak! In fact, I got into teaching because my clients lovingly pushed me into it.

I am happy that everyone was so persistent because I love my job. I use humor often during sessions & classes. I teach from example as I have created many "teachable moments" for myself, aka mistakes! So, my clients & student feel very comfortable sharing information as they know I hold no judgments & I am happy they know they are safe to explore every part of who they are with me.

Just a heads up- sometimes I have the mouth of a sailor. I have tried to be Miss Zen, honestly, that is not who I am. I call it as I see it- although much more gently as my wisdom has grown!

I am honored to work with clients & students guiding them in their healing journey & self-development. I use the word GUIDE as that is what I am. You are your own best healer. I simply guide & witness how amazing you are as healing is allowed. Each day I am in awe of those who have come to me, they are such amazing people that have done & are doing such amazing things in this world. I am so appreciative others could see in me that which I did not see in myself!! I love passing that k...
Services
Client Sessions:
Integrated Energy Therapy®
ThetaHealing®
Healing Touch
Reiki
Animal Communication & Healing
Property Clearing/Blessings – Home & Work
Soul Readings
Ordained Minister

Client Sessions are offered in person, over the phone, Zoom & distance healing.

Instruction/Workshops:
Integrated Energy Therapy®
Healing Angels
Basic, Intermediate & Advanced
Steps to Transformation
IET Pets

ThetaHealing®
Basic & Advanced
Dig Deeper
You & The Creator
Manifesting & Abundance
Soul Mate
Rhythm to the Perfect Weight

Usui Reiki
Levels 1-4
Angels of the Earth Animal Reiki


Classes
Date/Time

Class

Location

Fee

Contact

December 02, 2023
9:30 AM - 5:30 PM (CST)

Healing Angels
Entire Class

FARGO
ND
USA

$150
$140 Reg by 11/18/23