Featured Master-Instructor
Cathy Freeman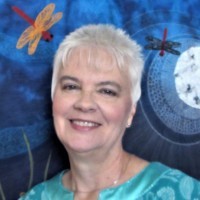 About
I am an energy enthusiast! My energy training began in September 2008 with Level I (Shoden) Gendai Reiki-ho, eventually training to Shihan (teacher) level. I also trained in Integrated Energy Therapy, reaching Master-Instructor Level in April 2017. Since then, I have continued my energy quest, learning about Essential Oils, Polarity Therapy, Reflexology, and Craniosacral Therapy. My thirst for knowledge is eternal and I will continue seeking new ways to expand and enlighten. I love sharing my gifts with those who wish to learn and those who simply wish to enjoy. Together we can make the world a better place for all. Peace!
Services
SESSIONS
- Gendai Reiki-ho
- Integrated Energy Therapy (IET)
- AromaTouch Therapy

TRAINING
- Gendai Reiki-ho: Shoden, Okuden, and Shinpiden (Levels I, II, & III)
- Integrated Energy Therapy: Basic, Intermediate, and Advanced
Classes
Please contact me if you are interested in training, as classes are arranged as needed. Under the right circumstances, I am prepared to travel. Thank you!
This instructor has no classes scheduled at this time.