Featured Master-Instructor
Cassandra Erstikaitis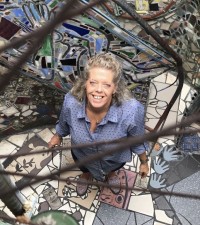 The Courage to Heal Within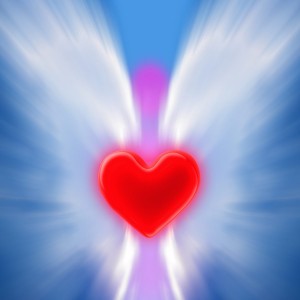 4 Stoney Ridge Lane, Lebanon, NJ, USA
Phone: 267-614-3386
Email: thecouragetohealwithin@gmail.com
Website: http://thecouragetohealwithin.com
Facebook: https://www.facebook.com/cass.miller.961/
About
Welcome! I am Cassandra, I am an Integrated Energy Therapist and Master- Instructor. I guide people from the young to the old who want healing, inspiration, and courage to go within. To begin the process of healing from deep wounds, traumas, and to not only learn how to heal themselves, but to have the option to learn how they can help others transform as well.

A little more about me? I am a welcoming, whimsical, and loving soul who is great with all humans. I have always felt I have the spiritual gift of connecting to those who have experienced great suffering and who could benefit from tools to integrate those adversities into more positive energy. My hope for my healing techniques is for it to reach all ages. Beginning with children, whether it's kids who need some extra special attention, a safe place to be themselves and be heard, or maybe an adolescent suffering from anxiety and depression... children and adolescents can bring these tools with them wherever life takes them. As for adults, I am 56 year old woman whose life experiences has given me the knowledge to help others transform trauma, obstacles, or crisis into blessings. And for my wonderful Elders, I had a caregiving business for 25 years working with the elderly and their families inside the home and my expertise in this age group combined with my IET qualifications could do wonders to those in need of comfort or acceptance in this time in their lives.
Services
IET Sessions in my home, or with distant healing via zoom . I offer guided meditations for healing, chakra cleansing, and mindfulness techniques. All are welcome and during our free consultation we together will decide on which healing is best for you to allow healing and transformation to begin .
I do tarot cards readings, channeled spirit messages and guided healing meditations.
I teach the basic , Intermediate and Advanced levels of IET as well as Childrens workshops . I believe children could learn tools to self -heal in a safe, fun and comfortable way. They will learn healing techniques, make vision boards and meet knew like mined friends. A place for them to feel safe, heard and to be their beautiful true-selves.
Classes
Home classes are limited to 3 or 4 people at a time and masks are appropriate at certain times during class .
The Children workshops depending on how many will be in a large room or via zoom .
All class levels coming soon ????
This instructor has no classes scheduled at this time.