Featured Master-Instructor
Debbie Carcuffe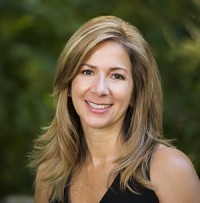 Portal of Healing LLC

50 Main Street , Chester, NJ, USA
Phone: 2018410358
Email: debbie@portalofhealing.com
Website: https://www.portalofhealing.com/
About
As an Intuitive Spiritual Counselor and Teacher, Strategic Intervention Life Coach, and Holistic Energy Practitioner, Debbie assists individuals in raising their vibration and reconnecting with their authentic nature as they align their consciousness with the power of their Soul.

Debbie has been studying the healing arts since 1997 with her first Reiki designation. She has mentored with Spiritual Visionaries such as Deepak Chopra, Caroline Myss, Anthony Robbins, and Dr. Shefali Tsabary. In 2009 she earned a BA in Psychology with emphasis in Jungian Archetypal studies graduating magna cum laude. She has since added Reiki Master-Teacher, Integrative Energy Therapy Master-Instructor, Crystal & Gemstone Therapy, and Solfeggio Sound Therapy to her energy healing modalities. She is currently doing course work to be certified in The Conscious Parenting Method and graduating in June of 2019. Her deep connection to Transpersonal Psychology inspired her to develop Transformational Shadow Illumination, a technique integrating holistic energy healing and shadow integration in order to reveal unconscious behavior patterns, core beliefs, and blocks that keep many stuck and prevent them from moving forward or connecting with higher aspects of themselves.

Recently, Debbie has been designing and creating alternative healing products to benefit and assist her clients and students in their healing process and on their quest for self-actualization. Her organic bath and body products are infused with gemstone and mineral properties to assist in raising the user's vibrational freque...
Services
In addition to Integrated Energy Therapy® (IET) Master-Instructor Sessions Debbie offers the following services:

Strategic Intervention Life Coaching based on ground-breaking strategies incorporating the revolutionary Human Needs Psychology as well as the high-quality disciplines of Ericksonian therapy, strategic family therapy, organizational psychology, psychology of influence, strategic studies, traditions of diplomacy, conflict resolution, negotiation and many more.

Conscious Relationship Coaching which exams and utilizes relationship conflicts and power struggles to reveal universal patterns of childhood wounds hidden in the unconscious mind of each partner. Recognizing and understanding these wounds lead to healing the dynamics between partners thus healing the relationship and the issues within the relationship. This process creates a higher level of consciousness within each partner bringing in understanding and compassion for one another.

Conscious Parenting Method™ Certified Coach
Debbie is pleased to announce that she is currently training in and graduating on June 10th in Dr. Shefali Tsabary's conscious parenting philosophy to work in creating conscious parenting.

Usui Reiki-Master Energy Sessions
Crystal & Gem Elixir Therapy
Hypnotherapy - Child Trauma
Shadow Illumination - Finding the Lost Self
Group and Private Meditation Instruction

Please refer to the Portal of Healing website under Emotional Wellness and Holistic Energy Healing Modalities for more information on any of these services.
Classes
Debbie offers the following Integrated Energy Therapy® (IET) classes:
Basic Level IET, Intermediate Level IET, Advanced Level IET, Steps to Transformation Workshop, Higher Steps too Transformation Workshop, & The Healing Angels of the Energy Fie...
This instructor has no classes scheduled at this time.