Featured Master-Instructor
Florence Yeh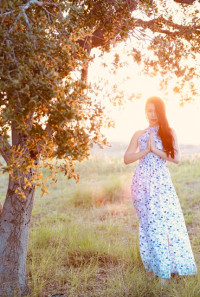 Divine Flo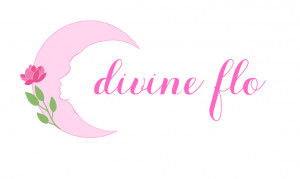 Orange County (Aliso Viejo), CA, USA
Phone: (714) 813-1688
Email: Love@DivineFlo.org
Website: http://DivineFlo.org
Facebook: https://www.facebook.com/flo.yeh.1
Twitter: https://www.twitter.com/Instagram @DivineFlo1
About
Full Moon and/or New Moon Beach Meditations at Laguna Beach, California. Please contact for more details!

Florence Yeh answers YES to the call of her soul's evolutionary path becoming certified in Usui Reiki Master Teacher before discovering her passion & purpose in Integrated Energy Therapy® (IET®) treatment sessions as a certified IET® MI Practitioner and teaching as an IET® Master-Instructor. Florence is also trained in Affirmative Prayer, prayer treatments, divine energy medicine, leadership, guiding meditations, intuitive development, channeling, mediumship, and more.

Florence lives to empower as many souls on their journey of self-discovery and re-remembering who they truly essentially are. The gift of IET® has allowed Florence to be a grateful vessel through which to enrichen lives by transmuting the layers of physical, emotional, mental, and spiritual patterns and making way for unifying one's purpose to the truest passions of their souls. It is her desire to leave you feeling nurtured, in harmony, worthy of Goodness, compassionately loved and beyond!
Services
BASIC Level Certification: December 11th, Saturday 10:00AM-6:00PM in Orange County, CA

Offering Options of Remote/Distance Healing or In-Person:
• Complimentary Prayer Treatments
• (1) One complimentary IET® Empowerment Session
• Integrated Energy Therapy® Sessions
• IET® Basic, Intermediate, Advanced Classes
• Healing Angels of the Energy Field, Steps to Transformation, IET® for Kids; IET® for Pets (completion of Basic Level Prerequisite)
• Programs and packages customizable per the client's unique needs
• Group Healing Sessions
• Full Moon and/or New Moon Beach Meditations at Laguna Beach, California.

***ANNOUNCEMENT FROM INTERNATIONAL WOMEN'S ACHIEVEMENT 2021 PAGEANT***

WOMEN'S SAFETY TRAINING! "BE A VICTOR, NOT A VICTIM!"

MASTERS SAFETY TRAINING SEMINAR 11:00AM SATURDAY, OCTOBER 30TH at Newport Coast Community Center in Newport Beach free for all ages and genders!!!
Register on Eventbrite: https://tinyurl.com/masters-safety-seminar
Videos: https://tinyurl.com/whimsicalwarrior
https://tinyurl.com/MastersTrainingSeminar
Classes
BASIC Cert: December 11th, Saturday 10:00AM-6:00PM
MASTERS SAFETY TRAINING SEMINAR 11AM SAT,OCTOBER 30, 2021
HEALING ANGELS Class (Online on Zoom):
4 Mondays 5-7PM OCT 4, 11, 25, NOV 4th, 2021
Series of 4 evening classes - no prerequisite needed
This instructor has no classes scheduled at this time.