Featured Master-Instructor
Antonia (Toni) Brasted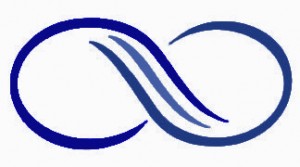 1906 Metallic Ct., Las Vegas, NV, USA
Phone: (702) 592-9585
Email: Arielavb@aol.com
About
Antonia (Toni) Brasted is a Doctor of Philosophy (Ph.D.) in Holistic Counseling, Interfaith Minister with a Master Degree in Metaphysics from University of Metaphysics. She is also a Certified Medical Practitioner (AMMA), a Certified Grief Counselor, a Registered Aromatherapy and a Master Instructor for Integrated energy Therapy.

Brazilian born, Antonia emigrated to The United States, leaving behind 18 years of study and practice in spirituality. During the last 30 years she has studied Aromatheraphy, Herbalogy, Ayurveda, Chakra Alignment, Color Therapy, Sound Healing, Energy Healing, Light Body Development and Energy Medicine.

She is a Pastoral/Spiritual Counselor and she has worked as a Chaplain for Hospices in Nevada, providing spiritual care for terminal ill patients and families. Through bereavement support she has helped many to go through their grief and find new meaning for life.
She is a certified practitioner and master instructor of Integrated Energy Therapy. IET ® -Developed by Stevan Thayer, the founder and director of the Center of Being. Integrated Energy Therapy ® is a gentle yet powerful, hands on energy therapy that gets your issues out of your tissues.

She is an intuitive channeler. With her guide Angel Ariel, she has helped many to see a clear picture of their lives, through energy healing and spiritual counseling, resolving their fears, frustrations and struggles.

She believes that as souls, we all have important missions to accomplish in this lifetime.
Services
SERVICES AND FEES

IET 1 Hour Session (Standard) $ 100
IET with Aromatherapy $ 150
4 Session Package (Paid in Advance) $ 360
IET for Pets (30 Minute Session) $ 50
Distance Sessions (Same Rates Listed Above)
• No matter where you live in the world, you can receive the full benefits of IET in the comfort and convenience of your own home.
Gift Certificates Available
• Grief counseling in person or by phone $ 90 (one hour)


Classes
IET Classes in Las Vegas - Nevada
Basic Level: $215
Intermediate: $230
Advanced: $230
Deposit: $50 per class
Reciprocity: $675 for all 3 classes
Deposit: $50 per class
Cancellation Policy:
Cancel 30 days or more in advance and receive re...
This instructor has no classes scheduled at this time.