Featured Master-Instructor
Faith Dale Supple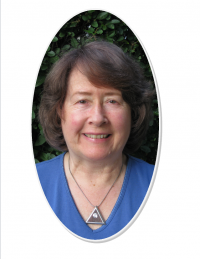 Faith Supple Unlimited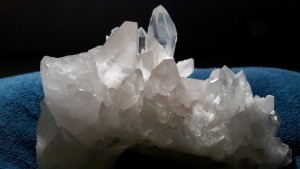 Walden, NY, USA
Phone: 845-831-4026
Email: angels@faithsupple.com
Website: http://www.faithsupple.com
Facebook: https://www.facebook.com/Faith-Supple-Unlimited-1449148991835142/
About
Private classes are available. All in person classes are limited to a maximum of 4 students during the pandemic. COVID 19 protocols include daily temperature check, questionnaire, masks and social distancing to the extent possible. During the attunement process, social distancing is not possible but masks are worn.
Hand sanitizer will be available at the class.
PLEASE DO NOT ATTEND A CLASS IF YOU ARE EXPOSED TO, OR CURRENTLY HAVE, COVID 19; OR IF YOU HAVE BEEN ADVISED TO SELF-QUARANTINE.
IT WILL BE NECESSARY TO RESCHEDULE YOUR TRAINING.

*******************************************************

As an Energy Catalyst, my focus is on supporting my clients and students in achieving energetic balance and self-awareness. With that, to facilitate their own health, wellness and personal growth. My goal is that you stand stronger in your own light when our work is complete.

I am grateful to be a Master Instructor Trainer who can share IET with willing hearts worldwide. The Angels offer us infinite love and support on our journey...we have only to ask. With IET, they offer us gentle yet powerful ways to benefit from their energy daily in all that we do.

As a student and teacher of energy therapy since the 1990's, and a business professional, I can attest to the practical application of energy therapy in all aspects of one's life.

Your truth is your job.
My job is to help you to open to your truth.
Services
IET Sessions and Classes
Usui Reiki Sessions and Classes
Crystal Resonance Therapy Sessions
Vogel Healing Sessions and Classes
Primus Activation Classes and Sessions
At Oneness Healing System Facilitation
Crystal Sales
Pay-It-Forward Services and Random Acts of Kindness
Ethical Business Consulting and Mediation
Travel Globally to Teach
Classes
I am open to invitations to teach in your area.
Offering public conversations and private groups on Facebook and Skype - Faith Supple Unlimited - (http://www.faithsupple.com) or
(https://www.facebook.com/Faith-Supple-Unlimited-1449148991835142/ )
Date/Time

Class

Location

Fee

Contact

June 12, 2021
10:00 AM - 6:00 PM (East)

Basic
Entire Class

Montgomery
NY
USA

$205
Masks & Social Distance

June 13, 2021
10:00 AM - 6:00 PM (East)

Intermediate
Entire Class

Montgomery
NY
USA

$230
Masks & Social Distance

June 27, 2021
10:00 AM - 6:00 PM (East)

Advanced
Entire Class

Montgomery
NY
USA

$230
Masks & Social Distance

July 10, 2021
10:00 AM - 6:00 PM (East)

Master-Instructor
Part 1

Montgomery
NY
USA

$695
Masks & Social Distance

July 11, 2021
10:00 AM - 6:00 PM (East)

Master-Instructor
Part 2

Montgomery
NY
USA

$0
Masks & Social Distance

October 16, 2021
10:00 AM - 6:00 PM (East)

Master-Instructor
Part 1

Montgomery
NY
USA

$695
Masks & Social Distance

October 17, 2021
10:00 AM - 6:00 PM (East)

Master-Instructor
Part 2

Montgomery
NY
USA

$0
Masks & Social Distance