Featured Master-Instructor
Wendi Rose Haines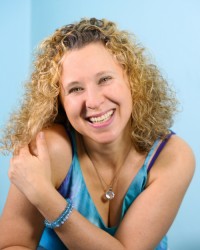 About
I have been in the holistic healing arts field since 1995. I learned IET in 1998 and became a Master-Instructor in 2000 and have been teaching since then.

Becoming an IET Master-Instructor Trainer is a dream come true for me. My soul's mission is to support you to "connect to the heart of your soul", fall in love with yourself and to live abundantly from that place.

I work together with my beloved husband Sam. We provide tools, knowledge and support in helping you affect great positive and lasting changes in your life, whether you are struggling in personal or professional areas.

What we all want is to feel safe, connected, comfortable, confident and peaceful. We want to feel empowered and successful. We all want to feel loved. We provide a safe, healing, and sacred space for you to experience all of these and more!

Services
Our primary services include IET classes, IET sessions (sessions are offered as long-distance) and our own Inspiration on Demand Program. For more information about this life changing program or our other services, visit my website or give me a call. I look forward to hearing from you!


Classes
As an IET Master-Instructor Trainer, I offer all levels of classes and am happy to discuss with you your goals and how I can help you achieve them!
Date/Time

Class

Location

Fee

Contact

September 30, 2023
9:30 AM - 6:00 PM (EST)

Master-Instructor
Entire Class

Doylestown
PA
USA

$848
$800 Early Bird by 9-9

October 01, 2023
9:30 AM - 6:00 PM (EST)

Master-Instructor
Entire Class

Doylestown
PA
USA


Snacks provided