Featured Master-Instructor
Melissa Risch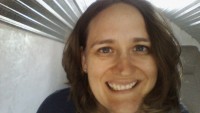 About
I'm an active, self employed, full time Integrated Energy Therapist (11 years) and Massage Therapist (16 years). I regularly see clients for IET and also add IET into every massage session. I have been teaching for 8 years and ask the Angels to teach the class through me. Often each class has it's own direction based on who attends. I also try to prepare you as a practitioner with real life examples, give other materials such as intake forms, and explain ethics in the healing room.

First half of class is instruction and 2nd half is hands on practice with direction. During the practice, I help explain and interpret what you are feeling and receiving as the practitioner and what healing is taking place to help you feel and understand the process.

I also offer every 4th Thursday from 630 to 830, Feb through Oct, an All IET Student Open House for questions and practice. You are guided through all practice. We share experiences, receive and give healing, send long distance healing, and connect with other like minded persons and have fun!

Services
Medical Massage Therapy, Integrated Energy Therapy, IonCleanse Detox Foot Bath.
Classes
Upcoming Intensive Basic, Intermediate, Advanced is Oct 25th, 26th, and 27th. If you have already taken the Basic from another Instructor, the 26th and 27th classes are $190 each.
Date/Time

Class

Location

Fee

Contact

March 07, 2020
9:00 AM - 6:00 PM

Basic
Entire Class

Richmond
IN
USA

$190
$350 total if take both

March 08, 2020
9:00 AM - 6:00 PM

Intermediate
Entire Class

Richmond
IN
USA

$190
$350 total if take both