Featured Master-Instructor
Melissa Risch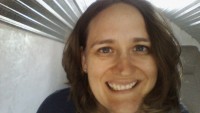 About
I'm an active full time Integrated Energy Therapist (15 years) and Massage Therapist (19 years). I regularly see clients for IET sessions and add IET into every massage session. I have been teaching for 11 years and ask the Angels and my personal spirit guides to teach and guide the class. My intention is to help you feel the energy, learn how to read the energy, when to use it in your own self- healing, as well as learn how as a practitioner for clients or family. I prepare you with real life examples, give other materials such as intake forms, and explain the benefits that clients receive in an energy session.

The first half of class is instruction with practice of the tools you learn after the attunement to the violet healing ray. The second half is hands on practice where you receive and give a full IET session with a partner. During the practice, I help guide, explain and help you interpret what you are feeling and receiving as the practitioner. By giving and receiving, you experience the energy as the practitioner and as a client.

I look forward to meeting you and helping you along your healing journey. My most recent IET session that I received personally from another Master was a wall/boundary above my heart/solar plexus energy that I put there that pertained to why I wasn't losing weight. So, you never know what you get into!!! I'm always amazed at the next step in our healing journey and what it may be!
Services
Integrated Energy Therapy, IonCleanse Detox Foot Bath, Classes
Classes
This instructor has no classes scheduled at this time.