Featured Master-Instructor
Jennifer Jane Clark

Soulful Solutions With Jennifer Clark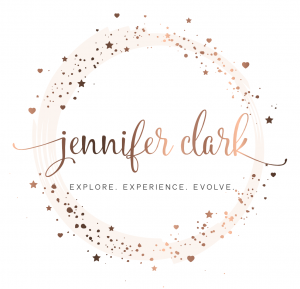 1050 Arnot Road, Ottawa, ON, Canada
Phone: 6132972850
Email: jenniferjaneclark@gmail.com
Website: https://www.jenniferclark.ca
Facebook: https://www.facebook.com/SolutionsWithJennifer/
Twitter: https://www.twitter.com/https://twitter.com/JenniferJClark
About
Hey! I'm Jennifer.

My Why:

1. Sharing Mystical & Magical Experiences & Teaching Others How To Have The Same:

In the past 20+ years on "the Path", I've had many extra-ordinary mystical and magical experiences that have proven to me without a doubt, we are not alone and that the world - and beyond - is an infinite cosmos of connection and interaction. I love sharing these experiences with my clients and students. I love teaching and showing others how to have their own even more! With over 20 years of experience and professional training, I curate space for you to explore, experience and evolve.

2. Helping People Reach Higher:

We are so much more than carbon and atoms. We are so much more than our failures, disappointments and broken dreams. We are also so much more than our accomplishments and accolades. I help my clients shift their mindsets, remove blockages and claim their potential to live their destiny while being authentic and true to who they really are.

3. Making The World A Better Place:

As a Social Architect and "Master Builder", I love to make the world I live in a better place - one person at a time. The first person to start with is my Self. I am an avid student and life-long learner and love sharing what I know with others. I love curating inspirational and awe-some experiences for others. #shift2gether

My Social:

Instagram: @soulfulsolutions
Twitter: @JenniferJClark
YouTube: Jen's Zen

Watch A Video About Me & My Why:
https://youtu.be/O7xjfbml58k

Thanks for stopping by!
Services
Personal Consultations
Intuitive Life Coaching
Transformational Healing Sessions
Spirit Readings
Sacred Retreats
Classes
IET Level 1
IET Level 2
IET Level 3
Master-Instructors
Healing For Pets
Healing With The Angels
Healing For Kids
Steps To Transformation
Higher Steps To Transformation
This instructor has no classes scheduled at this time.