Featured Master-Instructor
Patricia Bonnard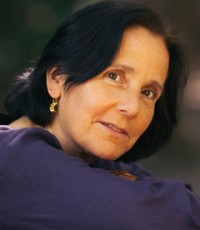 Starchaser Integrated Coaching and Energy Healing

Bethesda, MD, USA
Phone: 301-660-7229
Email: patricia@Starchaser-HealingArts.com
Website: http://www.starchaser-healingarts.com/
Facebook: https://www.facebook.com/starchaser.healingarts/
Twitter: https://www.twitter.com/starchaserinfo
About
I offer in-person and virtual healing sessions. As an instructor, I teach locally and will travel.

I'm Master/Instructor energy healer ( IET, various forms of Reiki, ThetaHealing, and Shamanism), a certified coach, and embodied practitioner.
Services
Virtual and in-Person IET healing, SoulStar Clearing, Heartwave. Given my clients' interest and premission, I can blend other forms of crystal and energy healing with IET.
Classes
In-person Basic, Intermediate, Advanced IET; Healing Angels of the Energy Field; IET for Pets and Steps to Transformation. I will travel to teach.
This instructor has no classes scheduled at this time.