Featured Master-Instructor
Patricia Bonnard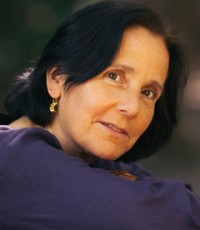 About
I offer you an open, informal and safe space to support you as you move along your personal journey at your own pace. I work with you through healing and wellness sessions and/or instruction in energy work, natural wellness and personal growth and development. My classes are small allowing for plenty of personal attention.

My healing approach helps you balance, clear and shift your energy; tap into your inner wisdom; gain perspective and create fresh opportunities. In addition to energy healing, my coaching can include setting workable goals, thought work, mind-body techniques, meditations: whichever suits you and your situation, and helps you integrate your analytical mind with your inner wisdom to create a wiser, more empowered whole.

I'm Master/teacher energy healer (various forms of Reiki, IET, ThetaHealing and Shamanism), a certified integrated professional and life coach, nationally registered aromatherapist and an experienced international professional with a PhD.
Services
In-Person IET healing, SoulStar Clearing, Heartwave, Distance IET anywhere in the world. Reiki, ThetaHealing, Shamanism and Professional/Life Coaching. I offer healing sessions, classes, short workshops, eBooks, webinars, podcasts and an active blog.
Classes
Basic, Intermediate and Advanced IET; Healing Angels of the Energy Field; IET for Pets and Steps to Transformation. I also offer classes in other energy healing and natural healing and wellness.
This instructor has no classes scheduled at this time.