Featured Master-Instructor
Keith Horwitz
Aum & Garden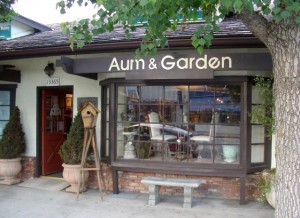 Sherman Oaks, CA, USA
Phone: 818-913-9691
Email: keith@aumandgarden.com
Website: https://keithhorwitz.com
Facebook: https://www.facebook.com/keith.horwitz
Twitter: https://www.twitter.com/https://twitter.com/RevKeithHorwitz
About
Keith is a certified IET Master Instructor Trainer and has been an IET Master-Instructor since 2002, and a top teacher for many years. He is both a Practitioner and Instructor,located in Sherman Oaks, CA. He is the co-creator of Aum & Garden, a metaphysical store which sells gifts and books, as well as hosting spiritual events and serving as a resource for the community. He graduated from the Agape University in 2007 and is an Agape Licensed Spiritual Practitioner (ALSP). He loves animals, and from 2007 became team leader for the Animal Kinschip Ministry (AKM) at Agape. Since 2008 he is certified as an Evolutionary Astrologer. In 2012 Keith received his Agape ministerial license after completing a four year study of world religions, metaphysics, mysticism and quantum science. During his entire journey his Angels and the gift of IET have been central to his practice and path of transformation and enlightenment.

Keith's passion is helping people to live healthy joy-filled lives, by assisting them to release unhealthy patterns and/or trauma, making it easier to connect with their true passions for living rich and fulfilling lives. He strongly believes that a spiritual practice, education, loving compassion, being of service, joy and fun are some of the most important ingredients to achieving wellness and happiness – physically, emotionally, mentally and spiritually.
Services
A huge advocate of self-care and empowerment, Keith regularly facilitates classes throughout the U.S.A. focusing on IET®, holistic wellness, science & spirituality, meditation and nature retreats. He a profound animal lover and supports many organizations that promote compassion, reverence and healing for ALL life.
Classes
Date/Time

Class

Location

Fee

Contact

September 29, 2023
10:00 AM - 6:00 PM (PDT)

Basic
Entire Class

Los Angeles (Sherman Oaks)
CA
USA

$255
Early Reg.Disc. Available

September 30, 2023
10:00 AM - 6:00 PM (PDT)

Intermediate
Entire Class

Los Angeles (Sherman Oaks)
CA
USA

$255
early Reg.Disc. Available

October 02, 2023
10:00 AM - 6:00 PM (PDT)

Advanced
Entire Class

Los Angeles (Sherman Oaks)
CA
USA

$255
Early Reg.Disc. Available

October 14, 2023
9:30 AM - 6:00 PM (MST)

Master-Instructor
Part 1

Sedona
AZ
USA

$785
Early Reg.Disc. Available

October 15, 2023
9:30 AM - 5:30 PM (MST)

Master-Instructor
Part 2

Sedona
AZ
USA

$
Incl. Lunch & Part 1

October 28, 2023
10:00 AM - 6:00 PM (PDT)

Advanced
Entire Class

Los Angeles (Sherman Oaks)
CA
USA

$255
Early Reg.Disc. Available

November 17, 2023
9:30 AM - 6:00 PM (PST)

Master-Instructor
Part 1

Los Angeles (Sherman Oaks)
CA
USA

$755
Early Reg.Disc. Available

November 18, 2023
9:30 AM - 5:30 PM (PST)

Master-Instructor
Part 2

Los Angeles (Sherman Oaks)
CA
USA

$
Incl. w/ Part 1