Class Name: Master-Instructor
Location: Tramore, Co. Waterford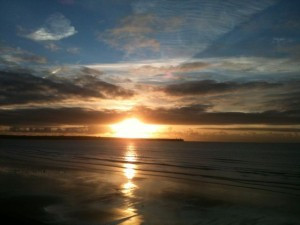 Croi na Feile
12 Beachside Apt.
Strand Road, Tramore
Waterford, Co. Waterford, Ireland
+353 86 8347729
Class Description
Here is what you will gain from this class:
Optimise your 12 Strand DNA
Open your energetic pathways to manifestation
Receive the IET Master-Instructor Attunement
Learn to use IET Sacred Geometry
Learn the Sacred IET attunement process
Be empowered to teach our IET classes
Get product discount of upto 30%
Be listed in the official Master-Instructor directory
Get access to special "MIs Only" information

Date: November 4th 2023
Time: 9:45am
Instructor: Gretta Murphy
Location Description: Located on the Strand Rd., Tramore, X91 RI83.
Student Price: 695
Student Early Bird Price: €695
Deposit: €230
Reviewers Price: €245
Reviewers Early Bird Price: €245
Reviewers Deposit: €245
Lunch Description: Lunch at any of the restaurants within walking distance. Not included in the fee.
Maximum Number of Students: 6
Maximum Number of Reviewers: 1
Notes: Students will be provided with a Master-Instructor Training Manual as well as Manuals Steps to Transformation and Healing Angel Angels.
Contact Details
Phone:
Tel. +353 86 8347729
Email:
murphygretta@gmail.com
Website:
http://www.alchemygretta.com
---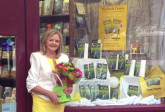 About Gretta Murphy
Gretta Trained in the IET Master-Instructor Level with Stevan Thayer in Woodstock, N.Y. in October 1999. She then taught IET throughout Ireland, Europe and from West to East Australia. Gretta became a Master-Instructor Trainer in 2015 and as well as throughout Ireland, she also taught the IET Master-instructor level in Byron Bay, NSW IN 2016. Gretta is the Author of her Autobiography "I Chose My Life!"which was launched in 2014.