Location: Doylestown, PA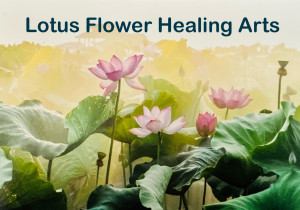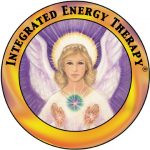 Lotus Flower Healing Arts
Doylestown, PA, PA, USA
215-266-4444
Class Description
Join our Basic, Intermediate and Advanced IET Class Retreat!
(or take Basic Level Only)

No previous energy experience required for Basic Level!

Create a healing retreat for yourself and learn how to work directly with the Angelic Realm to facilitate healing that can transform your life!

Day 1 Saturday, September 30th, 9:30AM-5:30PM:
This level includes complete instruction, Basic Level Manual, receive/give a full Basic IET session, 1st (physical) and 2nd (emotional) pair activation and attunement of your 12 strand DNA to empower you to clear physical and emotional "issues in the tissues" and the human energy field.

Day 2 Intermediate IET Sunday, October 1st 9:30AM-5:00PM:
This level includes complete instruction, Intermediate Level manual receive/give a full Intermediate IET Session, 3rd (mental) and 4th (karmic aspect) pair activation and attunement of your 12 strand DNA to empower you to clear energy from this and previous lifetimes.

Day 3 Advanced IET Monday, October 2nd 9:30AM-6:00PM:
Includes a full Advanced IET Healing session, Advanced Level Instruction and Manual, 4th (genetic soul profile) and 5th (soul cluster) attunement that supports you to activate soul mission and attract your soul cluster to help you bring your dreams to come true!

Become a practitioner, combine with other healing modalities you may be trained in and use this amazing healing and transformation system to help heal and empower yourself and loved one'...
Date: September 30, 2023
Time: 9:30 AM-5:30PM
Instructor: Karen Simpson, IET Master Trainer, RN, CPRP, CYT
Location Description: This powerful healing and training retreat can change your life. Through working with the IET System in partnership with the angelic realm, you can dramatically shift, heal and empower your dreams and goals. This system powerfully and compassionately removes the "issues from the tissues" while bringing fresh empowered angelic energy to your body, emotions, mind and spirit and the person you may be working with.
Student Price: $250
Deposit: $ 50 cls
Reviewers Price: $100
Lunch Description: We will have delicious healthy vegetarian soup and bread available, plus snacks, coffee, tea and beverages. Please feel free to bring a dish to share or your own personal lunch. You can also order locally for delivery.
Maximum Number of Students: 6
Maximum Number of Reviewers: 2
Notes: Basic $250, Intermediate $275, Advanced $275. $800 total....If you register for all three days $100 discount! $700 Lotus Flower Healing Arts is located in a beautiful natural setting in the heart of Bucks County. Website:
Contact Details
Phone:
215-266-4444
Email:
karen@pathwaystolivingwell.com
Website:
http://www.learniet.com/classes/find-a-trainer/trainer-profile/?id=1165
---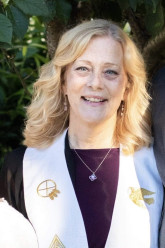 About Karen Simpson
Hello Soul Friends and Family! As a Master Trainer of Integrated Energy Therapy, I bring to you 20+ years of in-depth experience with IET as a client, student and instructor of this amazing healing system. With deep respect & gratitude to my teacher-all of my education in IET was with Stevan Thayer, founder of IET. IET is the technique that healed my life, my past and restored my health and wholeness. I can support you with personal and spiritual development on the path to manifesting your soul mission, becoming an excellent holistic health practitioner/teacher and manifesting your vision for your life. I walk with you in person 1:1 or within a small group to create "whole life wellness" body, emotions, mind and spirit. I am available in person at my location in northwest Philadelphia for IET-Personal Development sessions & classes. I can also work with you or by Skype/Zoom for the same and remote energy therapy sessions. IET is a way of life in our home, my beloved husband Bill Simpson is also a Master Instructor! As an IET Master Trainer, Registered Nurse, Ordained Interfaith Minister, Certified Yoga Teacher, Certified Psychiatric Rehabilitation Practitioner, Reiki and Heart & Soul Healing Practitioner, my background and experience will support you towards your goals for wellness, health and living the life you love!