Class Name: Master-Instructor
Location: Tramore, Co. Waterford
Croi na Feile
Strand Road
Tramore
Co. Waterford X91 RK83, Co. Waterford, Ireland
_353 86 8347729
Class Description
You will receive complete training in the Integrated Energy Therapy(R) Master Instructor IET(R) level. You will qualify to teach IET(B) Practitioner levels of Basic, Intermediate, Advanced as well as Healing Angels, IET(R for Pets, IET for Kids, One Day Healing Angels Workshop, Steps to Transformation all levels.
Date: October 7th & 8th
Time: 9:45am - 5.30pm
Instructor: Gretta Murphy
Location Description: Strand Road, Tramore. X91 RK83
Student Price: €695
Deposit: €230
Reviewers Price: €245
Reviewers Deposit: €230
Lunch Description: Lunch is available in a selection of nearby restaurants.
Maximum Number of Students: 6
Maximum Number of Reviewers: 2

Contact Details
Phone:
+353 86 8347729
Email:
alchemygretta@gmail.com
Website:
http://www.alchemygretta.com
---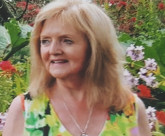 About Gretta Murphy
Gretta trained in the IET(R) Master-Instructor level in October 1999. She has since taught IET)(R), all levels, throughout Ireland, Europe and from West to East Australia. Gretta is also qualified in Ki Massage, Reflexology, Bio Energy Healing, Reiki levels 1 & 2, Emotional Freedom Technique, and Phase 1 and 3 of Magnified Healing(R). It is IET(R) that obtains miracles in Gretta's life. IET(R) releases and heals suppressed emotions from the cellular memory from this lifetime and past lives. It gets the "issues out of the tissues" for good!