Class Name: Master-Instructor
Location: Private Home In West Sedona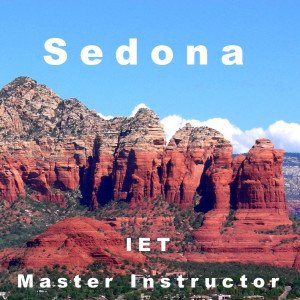 WIthin one mile of Whole Foods
Given after registration
Sedona, AZ, USA
818-913-9691
Class Description
* Claiming & Living Your REACH: Beyond your vision for yourself in the world is the angels' even greater and grander vision for you in the world.
* Opening your Channels to Manifestation w/ IET Sacred Geometry: You will receive the IET® Master-Instructor attunement & learn and use the IET® Master-Instructor 12 Strand DNA techniques, designed to activate manifestation & clear any resistance. You will learn to use sacred geometry to harness the IET® ray for the 12 Strand alignment, Powerburst, I-Chi process, Karma Clearing technique, & more.
* IET® Attunements, and Teaching others how to heal their lives: You will learn how to use sacred geometry to give Basic, Intermediate, and Advanced level IET attunements. Then, in support of your living your reach, you will give & receive multiple Basic, Intermediate, & 6 Advanced re-attunements to open & strengthen your channels of manifestation. 
* IET® Materials, This class provides you with agendas, guidelines, & info. for teaching the IET® Basic, Intermediate, Advanced, Pets, Kids, Steps & Healing Angels classes.
* Master-Instructor Attunement: You will receive a special MI Level energy attunement which expands, realigns, & restructures the 6th pair of your 12 Strand DNA.
Practical Spirituality: Learn business basics of advertising & running your IET® sessions/classes.
Date: October 14-15, 2023
Time: 9:30am-6:00pm Friday; 9:30am-5:30pm Saturday
Instructor: Keith Horwitz
Location Description: This class is being held in a lovely private residence in West Sedona. There is plenty of free parking and a plant based health lunch & snacks will be provided each day.
Student Price: $785
Student Early Bird Price: $725 If Registered By: 09/14/2023
Deposit: $230
Reviewers Price: $230
Reviewers Early Bird Price: $205 If Registered By: 09/14/2023
Reviewers Deposit: $205
Lunch Description: A one hour break with a healthy & delicious plant based meal will be provided each day.
Maximum Number of Students: 8
Maximum Number of Reviewers: 2
Notes: VORTEX RETREAT - Monday, Oct. 16, 10:00am-3:30pm. Light to moderate hiking to local vortex with IET® energy process at the sight. Early reg. cost is $35.00. For more info. or to register visit: https://keithhorwitz.com/retreats-%26-outings#141cc764-2186-46f8-a269-4c25f09e1b45
Contact Details
Phone:
818-913-9691
Email:
keith@aumandgarden.com
Website:
https://keithhorwitz.com/iet-mi-class-details
---

About Keith Horwitz
Keith has been practicing IET® since 2001 and is a Master instructor/Trainer. He is a Minister of Agape affiliate, Soul Center, in Newport Beach, where he is Spiritual Director. For more info visit:https://keithhorwitz.com