Class Name: Master-Instructor
Location: Los Angeles (Sherman Oaks)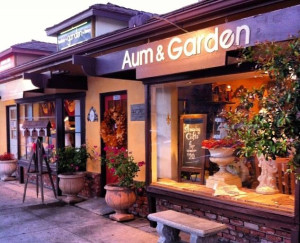 Aum & Garden
13363 Ventura Blvd.
Sherman Oaks, CA, USA
818-913-9691
Class Description
Class Description:
•Claiming and Living Your REACH: Beyond your vision for yourself in the world is the angels' even greater and grander vision for you in the world – something we call your reach.
•Opening your Channels to Manifestation with IET Sacred Geometry: You will receive the IET® Master-Instructor attunement and learn and use the IET® Master-Instructor 12 Strand DNA techniques, designed to open your channels of manifestation and clear any resistance. You will learn to use sacred geometry to harness the IET® rays for the 12 Strand alignment technique, the Powerburst and I-Chi technique, the Karma Clearing technique, and more.
•IET® Attunements, and Teaching others how to heal their lives: You will learn how to use sacred geometry to give Basic, Intermediate, and Advanced level IET attunements. Then, in support of your living your reach, you will receive 6 Basic, 6 Intermediate, and 6 Advanced re-attunements designed to open and strengthen your channels of manifestation.
•IET® Materials, This class provides you with agendas, guidelines, and suggestions for teaching, and certifies you to teach the Basic, Intermediate, Advanced, Pets, Kids, and Healing Angels IET classes.
Master-Instructor Attunement: You will receive the Master-Instructor Level "energy attunement". This attunement expands, realigns, and restructures the 6th pair (alignment with the divine) of your 12 Strand DNA. The activation of the 6th pair turns on your ability to acti...
Date: June 2 - June 3, 2023
Time: 9:30am-6:00pm Friday; 9:30am-5:30pm Saturday
Instructor: Keith Horwitz
Location Description: Aum & Garden is a metaphysical events and retail store in the Sherman Oaks area of Los Angeles. It has a beautiful atmosphere and garden, as well as plenty of free street parking for students. There are plenty of local restaurants within waling distance.
Student Price: $755
Student Early Bird Price: $695 If Registered By: 05/15/2023
Deposit: $230
Reviewers Price: $230
Reviewers Early Bird Price: $195 If Registered By: 05/15/2023
Reviewers Deposit: $195
Lunch Description: We will take an hour break for lunch each day. There are plenty of restaurants within walking distance. You may bring a lunch, however, please note there is a small refrigerator but there is no way to cook or heat anything.
Maximum Number of Students: 8
Maximum Number of Reviewers: 2

Contact Details
Phone:
818-913-9691
Email:
keith@aumandgarden.com
Website:
https://keithhorwitz.com/iet-mi-class-details#da8ab015-5dda-490f-a954-d764a308ad83
---

About Keith Horwitz
Keith has been practicing IET® since 2001 and is a Master instructor/Trainer. He is a Minister of Agape affiliate, Soul Center, in Newport Beach, where he is Spiritual Director. For more info visit:https://keithhorwitz.com