Location: The Opequon Center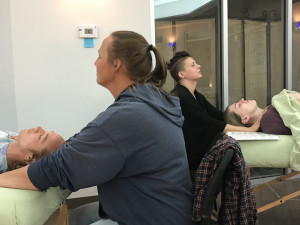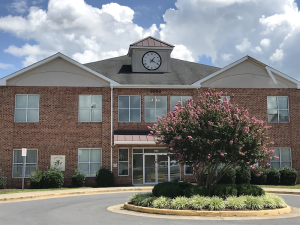 Opequon Center
3052 Valley Avenue, Suite 200
Winchester, VA, USA
703-309-4917
Class Description
Basic Level IET is steeped in energy theory and techniques for the energetic healing of yourself and others. Basic Level sets the stage for successful channeling by introducing energy basics, providing a solid practice foundation. Basic Level attunement is profound, so channeling angelic energy comes very naturally and powerfully. Learn to connect with the agents of higher healing, learn procedures for distance healing, work within the exclusive IET integration channel points and cellular memory map to give and receive a Basic level healing session. This is a full day class with not only technique instruction to remove debilitating energy blockages, but also learn in depth psychology of life experience behind their causes. Blocked energy is integrated into the present moment with an infusion of high vibration energy.
Date: May 6. 2023
Time: 9:30AM- 6PM
Instructor: Janice Williams
Location Description: The Opequon Center is home to many bodywork practitioners, giving our class space a wonderful supportive feel. Class will be in our ample yoga/ Chi gong Studio space.
Student Price: $250
Student Early Bird Price: $650 B-I-A If Registered By: 04/28/2023
Deposit: none
Reviewers Price: $200 B-I-A
Reviewers Early Bird Price: none
Reviewers Deposit: none
Lunch Description: Lots of choices for good food within walking distance- Peru's Chicken, Thai Lotus, IJ Cann's. Healthy snacks, coffee, spring water and tea provided.
Maximum Number of Students: 10
Maximum Number of Reviewers: 2

Contact Details
Phone:
703-309-4917
Email:
janice@shenandoahspirit.com
Website:
http://shenandoahspirit.com
---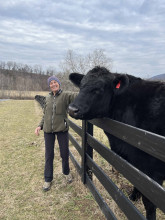 About Janice Williams
I have been doing energy work professionally for over 10 years, and I am deeply in love with IET! Teaching is my passion and I love that students "get" IET from the very first class. I live in the beautiful Shenandoah Valley of VA, where the mountains and River provide spiritual natural healing energy. I have 2 pet cows that are my dear friends and 2 dogs that are almost constant companions. I love teaching IET classes at my office space and also at the white farmhouse on Riverview farm. I am also a Licensed Massage Therapist.