Class Name: Master-Instructor
Location: Paducah KY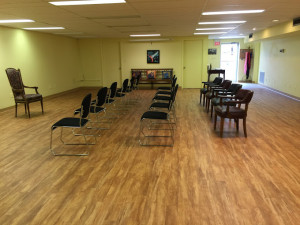 Mindful Living
2929 Broadway St. Paducah, KY 42001
Paducah, KY, USA
516-662-8819
Class Description
Join IET® Master-Instructor Trainer Maria L'Aria Raa Kramer and hosts IET angels Debe Sullivan and MI Esther Tucker for a Joyous June Self-Mastery Aligning with your Reach weekend in beautiful historic Paducah KY along the Ohio River.
"If you align your will with that of this creative force, you will find yourself pleased beyond your wildest dreams." Angel Ariel, from Interview with and Angel.
During this two day master-class you will learn raise your vibration and frequency as you practice and experience how to use sacred geometry to optimize Your DNA – Discover and Live Your Reach – Special Masters Only Techniques – The Blessing Bowl Process – Sacred Heart~netting – 12-Strand DNA Alignment- I-Chi Process – IET Power Bursts – Amplifying IET Energy – Attune Your Students & Re-Attune Yourself – Be Certified to Teach IET and much more……
Receive the IET Master-Instructor Attunement: The Master-Instructor attunement optimizes the 6th pair of your DNA and activates you to unleash the power of Sacred IET Geometry in your sessions and classes.
Date: June 10 & June 11, 2023
Time: 9:30 AM -6PM
Instructor: Maria Kramer
Location Description: Centrally located and easily reachable from Memphis TN, St Louis MO, Louisville KY, Nashville TN, Evansville IN, Kansas City, Springfield IL. It is close to amazing nature, Mammoth Caves and rivers. Class is in the Healing place to be; Mindful Living is owned by Debe Sullivan. The perfect place to birth the new YOU while you become certified as an IET® Master-Instructor!
Student Price: $888
Student Early Bird Price: $800 If Registered By: 05/10/2023
Deposit: $230
Reviewers Price: $400
Reviewers Early Bird Price: $333 If Registered By: 05/10/2023
Reviewers Deposit: $333
Lunch Description: We will take lunch break both days. Students are responsible for their own lunch. You can bring your own and say in or there are many places to eat close to location.
Maximum Number of Students: 20
Maximum Number of Reviewers: 4
Notes: Registration email class info accommodations, airports. directions after deposit. 2023 Pre-req class Dates: Basic 1/14, 2/12, 2/19, Intermediate 2/18, 3/25, Advanced 3/18, 4/8, Paducah KY by Master Esther Tucker 270-217-5510 https://healinghandsky.com
Contact Details
Phone:
516-662-8819
Email:
awakenpeaceandlove@gmail.com
Website:
https://awakenpeaceandlove.com/iet-masterinstructor/
---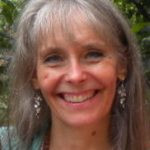 About Maria Kramer
Rev, Maria Kramer is a New Earth Unity Consciousness Teacher, Transformational Catalyst, IET® Master-Instructor Trainer and Author. She facilitates Angel classes, Self-Ascension events, Meditation, Radical Forgiveness and Empowerment workshops. Maria's life's purpose and mission is to awaken others from fear into love and to their Authentic, Brilliant, Empowered, Joyous, Peaceful, Prosperous, Divine Love Presence. Empower others to heal themselves physically, mentally, emotionally, spiritually and financially. She is passionate about inspiring them to activate, align and live their soul's purpose with ease, joy, fun and grace. IET® is Healing with the Energy of Angels and uses the Angelic Violet Ray to get the Issues out of your tissues, clears your cell memory, karmic patterns in your energy field, activates your soul's mission, aligns, activates, optimizes your 12 Strand DNA to support you in living peace, love and joy. Maria became an IET® Master-Instructor in 2003 and IET® Trainer in 2012. Maria has an extensive IET teaching record as a top Master-Instructor for over a decade and enjoys teaching IET to others.