Location: White Farmhouse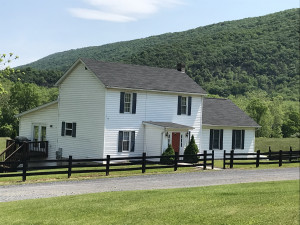 Riverview Farm
216 Colby Lane
Toms Brook, VA, USA
703-309-4917
Class Description
IET Advanced Level opens energetic floodgates to live your Soul's purpose. Naturally joyful and transformational, IET Advanced class provides the attunement and techniques to bring your dreams to life! Utilize your attunements, visualize your perfect life and be ready to receive what you ask for, or something even better! The angels are waiting to help you! We will work with your 8th chakra to bring your soul's purpose to life. Many techniques are presented to move you forward in self healing and the healing of others- people, animals and the Earth.
Date: July 24, 2022
Time: 9:30 AM-6PM
Instructor: Janice Williams
Location Description: Join me for class at the idyllic farmhouse on Riverview Farm. located amid emerald green fields on the banks of the Shenandoah River. Truly a spectacular location, the mountains here provide a powerful backdrop for powerful classes. Spare time might find you at the riverside gazebo, hiking up the mountain, strolling the half mile of groomed River front, or hanging out with the 10 resident rescue horses and my 2 pet cows. Stay on site: Master suit? available for rent, $100/ night, 2 bed rooms available for rent only $75/night ( king and queen)
Student Price: $250
Student Early Bird Price: $225 If Registered By: 06/23/2022
Deposit: $225
Reviewers Price: $200
Reviewers Early Bird Price: $175 If Registered By: 07/10/2022
Reviewers Deposit: $175
Lunch Description: The white farmhouse has a large fully equipped kitchen, bring your lunch or we can order out locally. Coffee, tea and snacks provided.
Maximum Number of Students: 10
Maximum Number of Reviewers: 4
Notes: Stay onsite for an immersive experience. Soak up the wonders of Nature here while engaging with angelic energies! Master suit? avail for $110/ night King and Queen rooms $75/ night Stay and find out why Shenandoah means "daughter of the stars"!
Contact Details
Phone:
703-309-4917
Email:
janice@shenandoahspirit.com
Website:
http://shenandoahspirit.com
---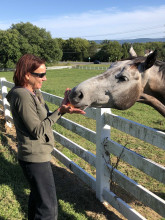 About Janice Williams
I love teaching IET and am looking forward to meeting you and sharing all the high vibrations -angelic energy combined with the powerful natural beauty in this setting will make this series a super natural experience! I have been a licensed massage therapist for 10 years and have been practicing energy work professionally for 15 years. It is my true delight and joy to teach IET, practice IET, and my goal is to spread healing energy to fill the Shenandoah Valley and beyond! We can heal ourselves, each other, our pets and the Earth, the scope of the energy work is limitless!