Class Name: Master-Instructor
Location: Nyack, NY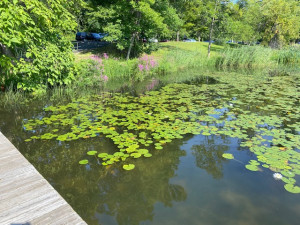 private home
address given upon registration
Nyack, NY, USA
917-679-2854
Class Description
The IET MI Class will greatly empower you on your life's journey. This class will beautifully enhance your ability to bring your dreams alive. It will optimize your DNA and open energetic pathways to support and manifestation. It will allow you an opportunity to be in vibrational alignment with your dreams and desires. During this class you will learn to use sacred geometry to harness the IET rays. You will use these rays as you learn the 12 strand alignment technique, the powerburst technique, the I-Ching technique and more, You will learn how to attune others and receive many attunements. If you wish to teach, you will be empowered to do so. This class provides you with agendas, guidelines and suggestions and well as certification to teach the Basic, Intermediate and Advanced , Pets, Healing Angels Classes and more,
Date: Oct 22, 2022
Time: 9:30 to 6:00
Instructor: Denise Becker
Location Description: Class will take place in a comfortable, airy room.
Student Price: $785.
Student Early Bird Price: $735. If Registered By: 10/01/2022
Deposit: $350.
Reviewers Price: $300.
Reviewers Early Bird Price: $275. If Registered By: 10/01/2022
Reviewers Deposit: $150.
Lunch Description: There are several restaurants nearby. Menus will be available for ordering. There is a refrigerator if you wish to bring lunch.
Maximum Number of Students: 4
Maximum Number of Reviewers: 1

Contact Details
Phone:
917-679-2854
Email:
denisejoyb44@gmail.com
---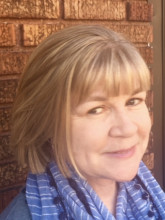 About Denise Becker
Denise Becker MA OTR/L is an Integrated Energy Therapy Practitioner, Master Instructor Trainer, Reiki Practitioner, Rising Star Practitioner, Tapping Facilitator and Certified Yoga Instructor. Denise has an undergraduate degree in psychology and a master's degree in occupational therapy. She currently practices energy work full time. Denise was trained by Stephen Thayer, the developer of IET in 2000. Prior to learning this technique, Denise received sessions from Steven which positively impacted her life. It is Denise's great honor to use her skills and talents to help others overcome obstacles and challenges. It is her joy to enable others to function with mastery and joy as they move forward in their lives. Denise was trained at all levels of IET by Stevan Thayer, the developer of IET (with the help of Angel Ariel). Denise has taught and given sessions extensively since 2000. It is Denise's great joy to positively influence the lives of others through IET. It is her honor to help them heal as well as illuminate and clarify their gifts and paths. .