Class Name: Master-Instructor
Location: Munster Arms Hotel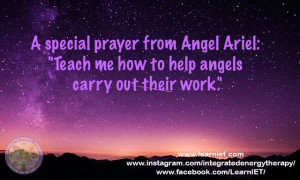 Bandon, Co. Cork, Ireland
023 8841562
Class Description
IET Master-Instructor classes are open to any IET student who has completed the IET Basic, Intermediate, and Advanced levels by the time of the class. You don't have to have been using your previously acquired IET skills in order to take this class. In fact, many students who take this class have little or no practice yet in using their IET skills with others.This IET Master-Instructor class will greatly empower your ability to Envision, Embrace, and Enact the Energetic Potential of your vision and dreams and bring them alive in the world.This class offers you an opportunity to be in vibrational alignment with your dreams and desires. In addition to being a wonderfully supportive weekend focused on helping you live your vision in the world, the techniques you will learn in this class will enable you to help family, friends, and clients live their visions as well.

You will receive the IET Master-Instructor attunement and learn and use the IET Master-Instructor 12 Strand DNA techniques designed to open your channels of manifestation and clear your resistance to manifesting your reach and bringing your dreams alive in the world. You will learn to use sacred geometry to harness the IET rays for the 12 Strand alignment technique, the IET powerburst technique, the I-Chi technique, the Karma Clearing technique, and more.

Learn "business basics" of advertising and running your IET sessions/classes.
Date: November 20th and 21st 2021
Time: 9:30am to 6:00pm Each Day
Instructor: Edmund Carroll
Student Price: €695
Student Early Bird Price: €635 If Registered By: 10/27/2021
Deposit: €230
Lunch Description: Students are responsible for the cost of their own lunch
Maximum Number of Students: 10
Maximum Number of Reviewers: 5

Contact Details
Phone:
+353 87 6799152
Email:
edmondcarroll@msn.com
---