Class Name: Master-Instructor
Location: Winchester, VA (Shenandoah Valley)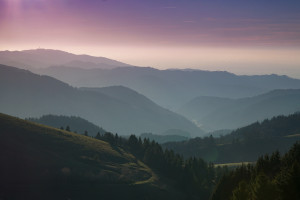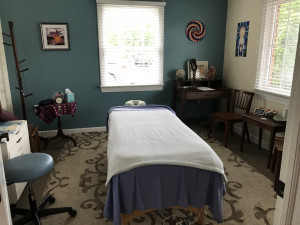 Shenandoah Spirit
121 Creekside Lane
Winchester, VA, USA

Class Description
Beyond your vision for yourself in the world is the angels' even greater and grander vision for you in the world – something we call your reach.  You will begin by identifying and claiming your "reach".

You will receive the IET Master-Instructor attunement and learn and use the IET Master-Instructor 12 Strand DNA techniques designed to open your channels of manifestation and clear resistance to manifesting your reach and bringing your dreams alive in the world! You will learn to use sacred geometry to harness the IET rays for the 12 Strand alignment technique, the IET powerburst technique, the I-Chi technique, the Karma Clearing technique, and more!

You will learn how to use sacred geometry to give Basic, Intermediate, and Advanced level IET attunements. Then, in support of your living your reach, you will receive 6 Basic, 6 Intermediate, and 6 Advanced re-attunements designed to open and strengthen your channels of manifestation. We call it our IET Energy Fun Fest!  If teaching is your gift, this class provides you with agendas, guidelines, and suggestions for teaching and certifies you to teach the Basic, Intermediate, Advanced, Pets, Kids, and Healing Angels IET classes.
Date: November 6 & 7, 2021
Time: 9:30-6:00PM
Instructor: Karen Simpson
Location Description: We will be creating a healing and learning Master Instructor retreat at Shenandoah Spirit, owned and operated by Janice Williams CMT, CYT 300, Reiki Master & IET Master Instructor. Located on the Shenandoah River, at the foot of a mountain with surrounding nature and energy ley lines to help provide profound inspiration and alignment for our training. The flow of the Shenandoah River, the quiet strength of the ancient Blue Ridge Mountains with plant and animal life all lend their healing energies to our location. Create your own extended retreat in the energy of the Shenandoah Valley!!
Student Price: $755
Student Early Bird Price: $695 If Registered By: 09/19/2021
Deposit: $ 350
Reviewers Price: $275
Reviewers Early Bird Price: $250 If Registered By: 09/19/2021
Reviewers Deposit: $200
Lunch Description: All students can bring their lunch or order locally to be delivered. Coffee, tea, water and snacks will be provided. Feel free to bring your own beverages and food, there is a small kitchen, toaster oven and refrigerator on site.
Maximum Number of Students: 7
Maximum Number of Reviewers: 2
Notes: You will receive a fully illustrated 82-page Integrated Energy Therapy®Master-Instructor Level Guide and an official Integrated Energy Therapy® Master-Instructor Level Certificate. In addition, upon graduation, you will be listed in the International IET Master-Instructor directory.
Contact Details
Phone:
215-266-4444
Email:
karen@pathwaystolivingwell.com
Website:
https://www.learniet.com/classes/find-a-trainer/trainer-profile/?id=1165
---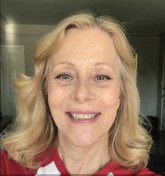 About Karen Simpson
Hello Soul Friends and Family! As a Master Trainer of Integrated Energy Therapy, I bring to you 24+ years of in-depth experience with IET as a client, student and instructor of this amazing healing system. With deep respect & gratitude to my teacher-all of my education in IET was with Stevan Thayer, founder of IET. IET is the technique that healed my life, my past and restored my health and wholeness. As a group we work together to bring our dreams alive through the visioning and energy of the Master Instructor class level. You will experience deep energetic clearing, shifts towards healing and the increased potential to manifest your hearts desires and vision for your life! As a Master Trainer I partner with you during the class and am available after training for questions, support and you can schedule content and process reviews privately or as a group as needed so you can use ALL IET techniques to create the life you envision and "whole life wellness" body, emotions, mind and spirit! I am also a Registered Nurse, Ordained Interfaith Minister, Certified Yoga Teacher, Certified Psychiatric Rehabilitation Practitioner, Reiki and Heart & Soul Healing Practitioner. My background and experience will support you towards your goals for wellness, health and living the life you love! Please feel free to contact me with questions by email or phone. Hope to see you soon! Karen