Class Name: Master-Instructor
Location: Niagara Falls, Ontario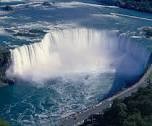 The Home and Office of Kamari
Niagara Falls, ON, Canada
289-303-7348
Class Description
Mastor-Instructor Class!!

This class is full of amazing techniques to both add to your current practice and to elevate your Spiritual Connection to source. We will spend 2 full days learning new techniques, playing with energy, connecting with others and even chatting about Business.
Techniques include: 12 Strand DNA alignment, Starbursts, Sacred Geometry, Blessing Bowls, Heart Hug and so much more!

This class will be kept small to follow Government group guidelines.
Please contact Anita directly for any questions and to register.
Date: October 10, 2020 & October 11,
Time: 9:30-6pm, 10am-5pm
Instructor: Anita Knight
Location Description: This class will be held in my home office. The space is large however, we will keep the size small for government regulations related to current situation. Masks are not required however, you can wear one if that makes you comfortable. Because of nature of class we will be working within a close proximity to one another. Social Distancing is not 100% possible.
Student Price: $845 CAD
Deposit: $235
Reviewers Price: $345
Reviewers Deposit: $50
Lunch Description: Please bring your own lunch or plan to go out to lunch. Restaurants are within 10 min walking.
Maximum Number of Students: 10
Maximum Number of Reviewers: 2

Contact Details
Phone:
289--303-7348
Email:
kamarisoulalchemy@gmail.com
Website:
http://www.kamarisoul.com
---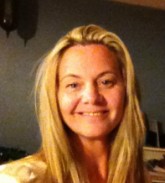 About Anita Knight
Rev. Anita Knight also known as Kamari is a Master-Instructor Trainer with IET. She has also been working with and teaching energy concepts since 2000. She is a Hypnotherapist, Spiritual Counsellor, Life Coach, Ayurvedic practitioner and Sound Healing Practitioner. Kamari is in the process of creating a channeled 5D-7D Online Healing program. 1st 3 lessons are currently available on her website.