Class Name: Master-Instructor
Location: Eastside Wellness Center, 625 Ayrault Road, Fairport, NY 14450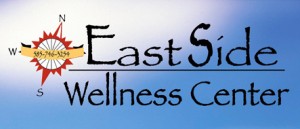 Eastside Wellness Center (ESWC)
625 Ayrault Road Next to Martha Brown School
Fairport, NY, USA
585-313-3996
Class Description
Join Sheila for this two-day life-altering Master-Instructor Class.
This weekend is filled with new processes to support you in lifting into vibrational alignment with your destiny, purpose, and passion beyond what you can imagine!
Receive the IET Master-Instructor Attunement which activates your 6th pair of Spiritual DNA.
Learn and practice how to optimize your DNA * Learn the Secrets of IET® Sacred Geometry * Special Masters Only Techniques * The Blessing Bowl Process * Sacred Heart-Netting * 12-Strand DNA Alignment * I-Chi Process * IET Power Bursts * Amplifying IET Energy * Attune Your Students and Re-Attune Yourself * Be Certified to Teach IET and much more…

Date: April 25 & 26, 2020
Time: 9:30 am - 6 pm
Instructor: Sheila Tillich
Location Description: ESWC is located at 625 Ayrault Road, next to Martha Brown Middle School and across from an old Cemetary.
Student Price: $755
Student Early Bird Price: $695 If Registered By: 03/28/2020
Deposit: $230
Reviewers Price: $333
Reviewers Early Bird Price: $245 If Registered By: 03/28/2020
Reviewers Deposit: $245
Lunch Description: You can bring your lunch. There is a kitchen on the premises. Or is you prefer, there are restaurants close by.
Maximum Number of Students: 14
Maximum Number of Reviewers: 2
Notes: Reviews price is based on recent workbooks.
Contact Details
Phone:
585-313-3996
Email:
sheila@sheilatillich.com
Website:
https://www.sheilatillich.com
---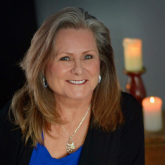 About Sheila Tillich
Sheila B. Tillich is a renowned Holistic Energy Healer and owner of Sheila B. Holistic Energy Healing. She began her journey with IET® in 2013 having experience her life-altering healing. Sheila became an IET Master-Instructor in 2014 and has been a Certified Master-Instructor Trainer since 2018. She is an Ordained Metaphysical Minister, Master Reiki Practitioner, certified HeartMath® Coach/Mentor, Hospice Caregiver since 2001, and deeply experienced Metaphysical Practitioner. She has spent most of her life learning, practicing and teaching the healings arts in both conventional medical settings and Holistic healthcare. Her life's passion is to empower others to self-heal physically, mentally, emotionally, and spiritually. She is passionate about inspiring others to utilize their life's obstacles, transform past traumas and experiences into valuable learning insights, aligning their divine sacred magnificence.