Class Name: Master-Instructor
Location: Croi na Féile
Tramore
Strand Road
Tramore
Tramore,Waterford, Co. Waterford, Ireland
+353 86 830868347729
Class Description
In Part 2, you will learn many Processes to manifest your dreams into reality e.g. the Blessing Bowl Technique, you will learn and practice giving and receiving the Basic, Intermediate & Advanced attunements.
Date: February 23, 2020
Time: 9:30am to 6.00pm
Instructor: Gretta Murphy
Location Description: Croí na Féile is situated on the Strand Road, near the Promenade, Tramore. X91 RK83. From the class, you will enjoy an idyllic view of the sea and coastline! Walking distance to restaurants, cafés and shops.
Student Price: €675
Student Early Bird Price: €635 If Registered By: 01/22/2020
Deposit: €230
Reviewers Price: €230
Reviewers Early Bird Price: €195 If Registered By: 01/22/2020
Lunch Description: Lunch at Brooklyn restaurant on the Prom, catering for all diets.
Maximum Number of Students: 10
Maximum Number of Reviewers: 4
Notes: Please bring Basic, Intermediate & Advanced manuals to the class. Emai Gretta with you Practitioner level certificates in advanced.
Contact Details
Phone:
+353868347729
Email:
alchemygretta@gmail.com
Website:
http://www.alchemygretta.com
---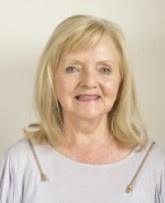 About Gretta Murphy
Gretta trained with Stevan Thayer in Woodstock, N.Y. in October 1999. She then taught IET throughout Ireland, European and Australia. She is also qualified in many other therapies, however, IET is the Creme de la Creme! she says! Gretta's autobiography "I Chose My Life!" was published in August 2014. Stevan Thayer channelled this message from Angel Ariel about her book: "As her life was struck by tragedy, rather than crushing her spirit and stopping her forward movement, the tragedy served to cleave away what was unwanted and reveal the brilliance within. This book is not only a Testimony to Gretta's personal transformation through difficulty, but it also serves as an inspiration that can help those who are faced with adversity transform their lives as well."