Location: Douglas
Sirona Clinic
Douglas Village
Co. Cork
Cork, Co. Cork, Ireland
+353 86 8347729
Class Description
You will receive the Intermediate Level Attunement to the Angelic Violet Ray which will enable you to pull out and release from the four primary layers, physical, emotional, mental & spiritual - from the human energy frield - from this lifetime or past lives! You will give and receive an IET Intermediate level treatment, with guided instructions from me. You will emerge lighter than you can imagine!
Date: 3rdd November 2019
Time: 9.45 am - 4.00pm
Instructor: Gretta Murphy
Location Description: 27a Douglas Village. Sirona Clinic is a one storey white housed where many therapists work.
Student Price: €180
Deposit: €70
Lunch Description: there is a €5 contribution toward lunch which will be held in O'Driscoll's Restaurant, a few minutes walk. Students are also invited to bring a lunch to have in the Clinic, if wished.
Maximum Number of Students: 10
Maximum Number of Reviewers: 3

Contact Details
Phone:
+353868347729
Email:
alchemygretta@gmail.com
Website:
http://www.alchemygretta.com
---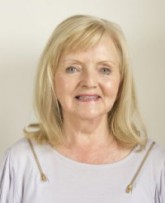 About Gretta Murphy
Gretta has been an IET Master-instructor for the past 20 years. She was the first Master-Instructor to teach through the Counties of Ireland, Belgium,Spain and across the Continent of Australia. She has been a Trainer since 2015 and teaches the IET Master-Instructor training in Ireland and Australia - the Author of "I Chose My Life!".