Class Name: Master-Instructor
Location: West County Hotel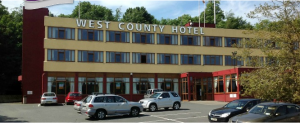 Chapelizod
Dublin, Co. Dublin, Ireland
01 6264011
Class Description
We have enhanced our 2019 IET Master Instructor Training Program, improved our IET Training Manual, and created the best IET Master-Instructor Class ever. It is now focused on You and Optimizing Your Life with Less Lecture and More Energy Techniques.
Class Description:
Receive the IET Master-Instructor Attunement.
Be Certified to teach our IET Classes & Healing Angels Classes.
Discover and Live your Reach.
Learn Special Masters Only Techniques including:
The Blessing Bowl Process,
Sacred Heartnetting,
12 Strand-DNA Alignment,
I-Chi Process, IET Power Bursts,
Amplifying IET Energy.
Attune Your Students & Re-Attune Yourself.
What is holding you back? You do not have to have been using your previously acquired IET Skills in order to take this class. In fact, many students who take this class have little or no practice yet in using their IET skills with others. Even if you have no intention of teaching, you will benefit personally from the attunements received during this class.
We hope to see you there

Date: June 22nd and June 23rd 2019
Time: 9:30AM to 6:00PM Both Days
Instructor: Edmond Carroll
Student Price: €695
Student Early Bird Price: €635 If Registered By: 05/22/2019
Deposit: €230
Reviewers Price: €255
Reviewers Early Bird Price: €195 If Registered By: 05/22/2019
Reviewers Deposit: €195
Lunch Description: Students are responsible for the cost of their own lunch.
Maximum Number of Students: 15
Maximum Number of Reviewers: 5
Notes: This class certifies you to teach our IET Basic,IET Intermediate,IET Advanced,IET for Kids,IET for Pets,Healing Angels Classes and Steps to Transformation Classes.
Contact Details
Phone:
087 6799152
Email:
edmondcarroll@msn.com
Website:
http://www.edmondcarroll.ie
---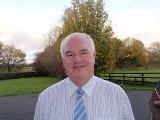 About Edmond Carroll
Edmond is a certified IET Master Instructor Trainer and is located in Athboy, Co. Meath, Ireland. He is married to Goretti, with two grown children. He was actively involved in the Retail Grocery Trade for over 35 years in Meath and Dublin. Learning IET provided him with many opportunities and techniques to develop and share his many gifts, and to support students in realizing their goals and dreams. He became an IET Master-Instructor in 2003. He is also a Certified Fetac Level 6 Life Coach and Certified "Train the Trainer" Graduate. Edmond has taught many IET Classes throughout Ireland, Northern Ireland and England He supports his IET students and MI's by Email, Skype, or Facebook. Edmond has created many support groups on Facebook which are available to all students of IET. Edmond is a certified Goal Mapping Practitioner which he shares with his students on building confidence through positive thoughts.