Featured Master-Instructor
Sherri Ann Zebeck McClay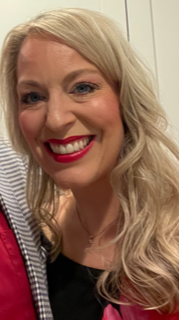 About
Angels Wings Healings is a small business with a Large heart. It's intention is for Healing, Guiding and Helping individuals and their pets to Live their Best Life. Angels Wings Healings goal is to have clients feeling Good in Mind, Body and Spirit and to be in alignment with their Souls Purpose and Mission here on earth.

Angels Wings Healings is owned and operated by Angel Intuitive and Energy Healer, Sherri. Sherri was born and raised in Baltimore, MD where she began her Angel journey as a young child. Being Blessed with the strong gift of intuition, Sherri could see, hear and feel messages from Angelic Spirit and began channeling their messages in automatic writing. Although Sherri established a strong bond and connection with Angels early on, it was many years later that she began using her gifts to help others. Now residing in Los Angeles, the "City of Angels", she has been professionally taking clients for over 9years. Sherri has a degree in Communication Studies and countless hours of study in Metaphysical Sciences. She has trained in Integrated Energy Therapy, Chakra Clearing, Reiki, Energy Flow, Crystals, Essential oils, Meditation and Animal Communication, all to sharpen her skills and gain confidence in her divine gifts. Sherri is certified in oracle card reading and a Master Instructor of Integrated Energy Therapy (IET). Sherri offers Angel readings, Energy sessions and Classes.

Services
Basic IET
Pet IET
Animal Communication
Intermediate IET
Advanced IET
Angel Card Readings
Classes
Basic IET
Pet IET
Intermediate IET
Advanced IET

This instructor has no classes scheduled at this time.