Featured Master-Instructor
Jean Hendricks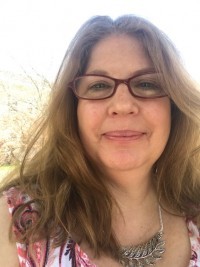 Sparkle with Angels
PO Box 464, Denville, NJ, USA
Phone: 973.945.4330
Email: jean@sparklewithangels.com
Website: http://sparklewithangels.com
About
I consider myself an Angel "nerd" because I love angels so much that my love of them is what attracted me to IET. I love working with people & their pets to enrich their relationship and understanding of each other. I am an IET MI, Certified Angel Practitioner, Fariyologist, Reiki Practitioner, Medical Intuitive and Animal Communicator.

My life purpose is to help people connect with their angels, spirit teams and most of all to feel empowered & unconditionally loved by these celestial beings via angel readings & IET sessions. In addition to teaching IET, I created & facilitated workshops on topics including Angels 101 & 102 and the Archangel Experience, Oracle Card Reading, Animal Communication and Animal Chakras.

As an Angelic Energy Alchemist and Medical Intuitive, I use IET, energetic scans and other tools to bring angelic healing energy into my healing sessions as directed by the IET angels for your optimal well-being.

My mission, as an energy alchemist, is to bridge the gap between this world and the Celestial Realms by offering guidance, direction, empathy, love and Source/Angelic healing to those who are seeking answers and connections. I believe that we all have the innate ability to not only heal ourselves but also to communicate with our angels and guides.

I love connecting with the angelic realm and feel it is a blessing to share their angelic messages and wisdom with
you by using my intuitive gifts.

Services
IET Classes, IET Healing sessions and Medical Intuitive sessions for people and/or their pets.

Animal Communication, Angel oracle card reading sessions, Archangel Coaching, Chakra wellness sessions.

Angel Card Party: bring your friends together where everyone can receive an angel card reading and messages from the angels.

Angel Gathering Class: Host an Angels 101 class for your friends. Gather your friends together and learn about the angels together.


Classes
Classes held in either Denville or Chester.

IET certified students: Ask about auditing an IET class as a reviewer.

Please register for classes by sending me an email or text.

Suggestions are always welcomed. Angel blessings and hugs.
This instructor has no classes scheduled at this time.