Featured Master-Instructor
Michelle Troupe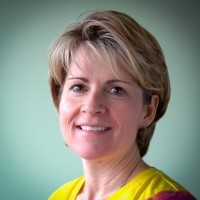 About
Michelle Troupe is owner of Earth Angel Healing – a holistic healing center focused on the mind, body, and spirit. Her healing practice of She is a registered, certified, insured Reiki Practitioner and Reiki Teacher, Integrated Energy Therapy® Master Teacher and member of the International Association of Reiki Professionals.

Michelle spent most of her adult life dealing with physical pain and ailments. After several doctors, medications and procedures she began exploring alternative ways to heal. Her path led Michelle to holistic methods including Reiki and Integrated Energy Therapy®. After experiencing improved changes in her overall health, she decided to help others with this approach. Patience and compassion come through in Michelle's work because she truly loves what she does. Her desire is to be a beacon of light and light the way for humanity.


Services
Integrated Energy Therapy®
Reiki Sessions
Spiritual Guidance and Mentoring
Intuitive Readings

Classes
Classes can be offered as a one on one class or in small groups. Her main location is in Cherry Hill, NJ but she is willing to travel to teach small group classes.

Sessions can done in person or via phone.
Date/Time

Class

Location

Fee

Contact

October 27, 2019
9:30 AM - 5:30 PM (est)

Basic
Entire Class

Cherry Hill
NJ
USA

$244