Featured Master-Instructor
Lori Banks, MA, CLC, PCC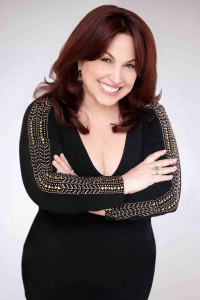 Confidence & Consciousness Coach - LoriBanks.com

1133 Camelback St #10004, Newport Beach, CA, USA
Phone: 9493339586
Email: Lori@LoriBanks.com
Website: http://www.loribanks.com
Facebook: https://linktr.ee/theloribanks
Twitter: https://www.twitter.com/loribanks
About
Hi! I'm Lori. I am a Blissologist & Happiness Coach focusing on Purpose, Prosperity & Powerful Life Results.

I will help you...
• Master your Mind & Heal your Heart.
• Gain Confidence to Express your Gifts & Strengths.
• Create a Strategy for Dream Life
• Be Infused with the Energy of Joy, Gratitude & Play.

My Specialties: Financial Freedom, Fulfillment, Creativity. I especially love helping people experiencing stress, anxiety, depression, addiction to Connect to Soul & their Dreams (since I struggled with that in the past).

I AM...
• CEO and Creator of LoriBanks.com – Courses, Classes, Community.
• Top 3 Global Coach and Coach Faculty for Thrive Partners with 100+ clients from PepsiCo, GE, DHL, Virgin Media, Ciox Health, Ogilvy & Mather + more
• A Professionally Certified Licensed Coach (CLC) for 21+ years
• An ICF-Certified as Professional Certified Coach (PCC) for 16+ years
• Online Business, Branding & Influencer Coach - #SocialMediaFlirt
• Mental Health & Wellness Counselor with Master's in Spiritual Psychology
• Licensed Prayer Chaplain for SoulCenterOC.com – a trans-denominational Agape affiliate
• Prior 18+ year career: Award-winning Software /Technology Developer & Sales Engineer (Oracle) with Fortune 500 Accounts

In 2022, I added Integrated Energy Therapy® Master-Instructor to my list of credentials.
Up to 90% of issues are unconscious, I NOW have a POWERFUL, IMMEDIATE, GRACEFUL option of healing and shifting for my clients.

RELEASE THE "ISSUES IN YOUR TISSUES" TODAY!!


Services
SESSIONS: ====>>> Use Coupon Code "LAUNCH50" to get 50% off until April 15th, 2023!

• TASTE OF COACHING: 30 mins FREE. 20 min session & 10 min chat
• LASER: 25 mins - $50 (Value $100). Great for intro or follow ups or brainstorming
• COMPREHENSIVE: 50 mins - $100 (Value $200). Great for healing & shifting emotions OR exploring & defining your Mission & Message
---------
• IET® ENERGY: 60 mins - $100 (Value $200.00). Remote - Chat - 5 mins, Relax & Receive or go about your day - 45mins, Summary - 5 mins
• IET® ENERGY - ADVANCED: 90 mins - $150 (Value $300). Remote - advanced techniques focus on Soul's purpose & removing blocks to your Dreams
---------
OTHER SERVICES:
• LORIBANKS.COM: Courses, Classes, Community, Cohorts, Programs & Packages – Please see LoriBanks.com or contact me.

----------------
• AMBASSADORS OF LIGHT - GET BLISSED! : Michelle Lipton, Reyna Calvo and I are a Sacred team of IET® Practitioners. We all do Remote.
For them or in-person options, contact:
Michelle - Laguna Niguel, energyhealingandbliss@gmail.com
Reyna - Hermosa Beach, getblissed111@gmail.com
----------------

Book a FREE Taste of Coaching session or discounted IET® session today!

Calendar: https://loribanks.as.me/schedule.php
Linktr.ee: https://linktr.ee/theloribanks
Website: www.loribanks.com (Coming April 2023)
Classes
IET® Classes will be co-facilitated by our AMBASSADORS OF LIGHT - Get Blissed! Team in Orange & LA Cnty, California. Open to Travel.
Class types: Basic, Intermediate, Advanced IET
We would LOVE to see you soon, have some FUN and HEAL the WORLD!!
This instructor has no classes scheduled at this time.