Featured Master-Instructor
Michael J. Fitta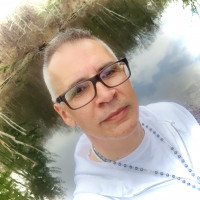 michaelspirit333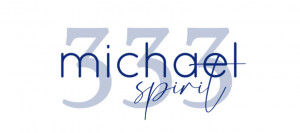 97 Forest Street, Lowell, MA, USA
Phone: 9783768830
Email: michaelspirit333@gmail.com
Website: https://sociatap.com/michaelspirit333
Facebook: https://www.facebook.con/michaelspirit333
About
My love affair with the Tarot began almost 40 years ago when I received my first deck and the cards immediately began speaking to me. I use Tarot and Oracle cards as a way to connect to Spirit and guide you to living your fullest and happiest life. I also teach people to do this for themselves. In addition to serving as a cartomancer and intuitive reader, I am a certified Angel Healer and Integrated Energy Therapy® Practitioner and Master-Instructor. I live in Lowell, Massachusetts with my loving husband and our two wonderful cats. My Instagram account is @michaelspirit333 and I can be reached for more information at michaelspirit333@gmail.com.
Services
Readings:
My work with Tarot and oracle cards is intuitively based and intended to give you the best and highest information available to you for your soul's advancement. In my readings, the cards are only the beginning of our conversation with Spirit. Readings are available for 20 Minutes, 40 Minutes, or 60 minutes.

Integrated Energy Therapy® Services:
All services done remotely via Zoom at this time unless specially arranged. Special package pricing for treatment series are available.

-Distance IET® Healing: 60 minutes of IET® healing done remotely followed by a 15 minute virtual consultation. You will feel renewed after just one session. A series of three sessions: absolutely transformative!

-Distant IET® Pet Healing: 20 minutes of IET® healing done remotely for your animal companion followed by a 15-minute virtual consultation. The benefits of IET® for pets will extend through the entire household. Excellent for behavioral issues, overall physical and emotional health.

-Distant IET® Empowerment and Energy Balance ($45): 30 minutes of IET® healing and energy balancing with 15-minute virtual consultation. An excellent "tune-up" as a stand-alone treatment or in between full IET® sessions.
Classes
This instructor has no classes scheduled at this time.