Featured Master-Instructor
Louise Abygail Feeney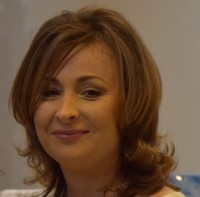 About
I have been training in the area of wellness for the over 20 years after I found it made a significant impact in my recovery from an auto immune condition along with a neck and back injury. I was fascinated by the power of the body mind and spirit to recover with a holistic approach. It all supported me in my adulthood in healing from the effects of stress, anxiety, and fear from severe bullying in my teens.

I am highly sensitive and have always wanted to make a difference and help others. From a young age I wanted to be a nurse. However life took me down the path of a career in business which I enjoyed but there was always a desire to do something more fulfilling and rewarding.

I have two beautiful children and have been drawn to working with children also for a long time. I love to see children and adults reach their full potential. I went on to train in the area of working with children and children with special needs.

I now work part time with children with special needs along with having my own wellness business after leaving my financial job to pursue my dream 3 years ago.

My business is called Heart Centered Connection.

The modalities I use and my intuitive gifts helps support people in releasing from any trauma from the past that may be holding them back and allowing the body mind and spirit more balance and integration so one can connect to their hearts desires. It helps others to feel less confused, lost, lonely and stuck in their life. It helps release doubt, anxiety and fear. It allows others to find their life's purpose.
Services
Through my services I teach others to have the tools and resources for their own well-being and for living a fulfilled purposeful life using their gifts and talents bringing their unique contribution into the world.

IET Integrated Energy Therapy
Reiki
Reflexology
Essential Oils Wellness
Integrated Coaching
Awesomism

Classes
Integrated Energy Therapy Basic, Intermediate and Advanced Levels
Healing with the Energy of the Angels
Steps to Transformation
Essential Oils Wellness

This instructor has no classes scheduled at this time.