Featured Master-Instructor
Angelika Niedling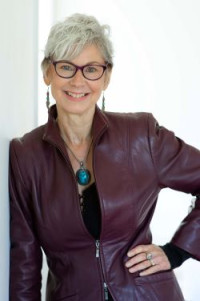 Angelika Energy Therapy

Ottawa/Gatineau, ON, Canada
Phone: 613-866-1763
Email: simplyangelika1@gmail.com
Website: http://www.simplyangelika.com
Facebook: https://www.facebook.com/Simply-Angelika-Integrated-Energy-Therapist-and-Trainer-681573175205303/
About
Angelika's mission is to inspire women and men to love themselves whole heartedly and awaken their spiritual gifts for the world to experience. Angelika is a certified IET Master Instuctor Trainer and has been a top teacher since 2009. Angelika is the founding Director of Angelika Energy Therapy located in Ottawa, Ontario, Canada. She became an IET Master-Instructor in 2008, and is also a Certified Healing Touch Practitioner, a Past Life Regression Therapist, Light Language (Sound Healer) and the founder of Diamond Heart Consciousness.

Angelika is an intuitive, spiritual teacher with heart and joy. Her heart is open and true. Angelika's pure purpose is to live an emotionally authentic life. It is key for her to fully express her life purpose and her many gifts for the benefit of herself and for those whose lives she is meant to touch.

Angelika's passion is providing energy therapy in order to assist people on their path for wholeness and in discovering that self-love is the power that transforms everything. Angelika creates a safe and loving environment to assist her clients in exploring their hearts, their health and their past lives in order to heal and be empowered to lovingly embrace their soul and give birth to a new integrated self. Angelika's mission is to promote an understanding of each person's place and purpose in humanity's ever present cosmic connectedness which adds richness, vitality, synchronicity and profound beauty to their existence.
Services
Angelika offers one on one sessions tailored to the needs of her client. The sessions includes IET, Past Life Regression, Light Language and Diamond Heart Consciousness. Sessions are offered on Skype and Zoom or in Person. Angelika also teaches IET classes and Diamond Heart Consciousness. Sign up for the Diamond Heart Portal Annual Membership Subscription Program and if in Ottawa please join us at Soul Café. Also check out the Flower Power Inspirational Card Deck.
Classes
This instructor has no classes scheduled at this time.