Featured Master-Instructor
Jackie Scarcella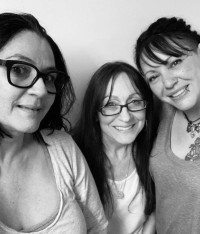 About
Jackie is a Mom, Attorney, and a Holistic Healer who lives for her family and the extended family she has attracted through her energy practice. Jackie is one of the founders of Circle of Light NY, a spiritual based group in Staten Island, NY that provides a safe, judgment-free environment for all like-minded people to join together as one for various learning opportunities, healing classes and sessions, and support gatherings.
Services
Reiki sessions
IET sessions
Intuitive Healing Sessions
Meditations
Sound Healing
Reiki, IET, Energy Shares, monthly

Classes
All levels Reiki, including Master/Teacher and Reiki for Kids
Basic, Intermediate, Advanced levels of IET
IET for Kids
Healing Angels
Steps to Transformation
Higher Steps to Transformation
Various spiritually based classes
More added monthly
This instructor has no classes scheduled at this time.