Featured Master-Instructor
Rev Carrie-Ann Baron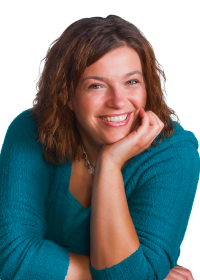 Whitelight Metaphysical Centre & Ministry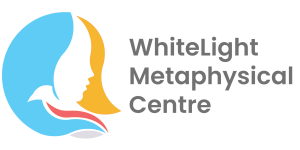 Calgary, AB, Canada
Phone: 403 818 6111
Email: office@whitelightmetaphysical.com
Website: https://whitelightmetaphysical.com
Facebook: https://www.facebook.com/whitelightmetaphysical
About
Rev. Carrie-Ann specializes in Emotional Divination and Self-Awareness based on the Teachings of the Tao and she guides you through exploring how Metaphysical concepts such as Angels, Intuition, Spirituality Personality Profiles, and Soul Psychology, can bridge the gap between where you are now and where you want to be.

Ordained by the Canadian International Metaphysical Ministry and registered by the Government of Alberta, Rev. Carrie-Ann's purpose is to guide others along their self-empowerment and spiritual journey. She blends her knowledge, education and life experience to guide her students in learning how to trust their intuition and connection to source by cultivating a relationship with themselves, their angels and non-physical guides.

Everything you've done and everything you are is brought into your life for a reason… Your experiences, your values, your fears, your gifts are all meant to guide you in this life, and Rev. Carrie-Ann honors and works with all of it so that you can get real with yourself and activate the power of possibilities!

Do you find yourself asking:
"Who am I?"
"What am I doing here?"
"Why does this keep happening to me?" or
"How can I change?"

Rev. Carrie-Ann can help you answer these questions and live the life of you've been dreaming of by providing a safe space for you to:
- take stock of your life and get clear about your divine plan,
- understand the truth about trusting yourself and trusting your intuition,
- learn the truth about mastering your mindset (it's easier than you think!), and...
Services
Ready to take the next step? Rev. Carrie-Ann is here to help you!

All services are currently being offered virtually:
- Workshops and Training,
- Spiritual Personality Profile,
- SolePath Mentorship,
- Group Sessions,
- 1:1 Intuitive Sessions, and
- Angel Guide Sessions and Oracle Card Readings.
- Vow Renewals
- Fearless Living Book Study Groups (Fearless Living, Fearless Loving, Change your Life in 30 days)

Education and Training *see classes offered

Classes
Integrated Energy Therapy:
- Meet the Healing Angels
- Steps (and Higher Steps) to Transformation

SolePath:
- The Tao and SoleIntending (free)
- The Tao and Emotional Divination (free)
- The Tao and SoleNumbers
- SolePath Mentor Program
This instructor has no classes scheduled at this time.