Featured Master-Instructor
Rev. Maritday Rodriguez, CHHC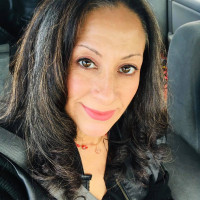 Sacred Connection Health & Life Arts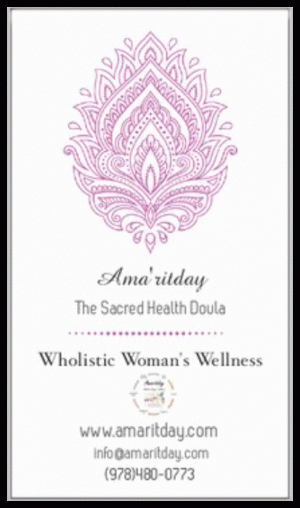 PO Box 1238, New Paltz, NY, USA
Phone: 978-480-0773
Email: Hola@amaritday.com
Website: http://amaritday.com/workshops/
Facebook: https://www.facebook.com/Amaritday
Twitter: https://www.twitter.com/amaritday
About
Maritday is an IET Master Instructor & practitioner, FL, GA & NYS licensed Aesthetician, legally ordained NYS priestess, Matrona Certified Full Spectrum Doula, Shamanic Herbalist and a Certified Holistic Health Coach.

She studied The Wise Woman Tradition of Herbal Medicine. Her training included field work, plant ID, medicine making and clinical practice. In addition to her holistic health coaching, she also completed the advanced immersion program at the Institute for Integrative Nutrition.

Through continuing education, Maritday has a rich background in hands on healing, incorporating energy work as a Master Integrated Energy Therapy Practitioner/Instructor. As a certified Womyn's herbalist, holistic skin care formulator, and health coach, Maritday is registered with American Association of Drugless Practitioners.

Maritday hosted The Birthworker Evolution Summit Online & Birth Communi-Tea Podcast, taught and lectured or been featured as a guest on Our Daily Magic , Finding the Force, Heal your Womb Summit, Cafecito Break & Empire Radio and We The light on Blog Talk Radio
Services
*Maritday offers Basic, Intermediate, and Advanced IET Certification Training, IET for Pets, Healing Angels of the Energy Field, and the Steps to Transformation classes.
*IET sessions and some classes are offered both in person and virtually. *Maritday offers in person sessions in the Mid Hudson Valley and NYC
*Private energy healing sessions, community healing circles, wholistic womyn's wellness consultations, instruction in meditation, women's circles & sacred self care ladies' nights.
Classes
Willing to travel globally to share the IET® modality and certification. If you would like me to host a class in your area, do not hesitate to contact me.
This instructor has no classes scheduled at this time.