Featured Master-Instructor
Pamela J Robertson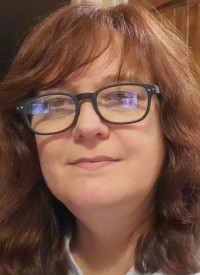 Joy Robertson
61 Stewart ave., Apt 202, Newburgh, NY, USA
Phone: 8452422726
Email: cyanowl11@yahoo.com
About
Joy is a Healer and Instructor of various modalities, as well as a Visionary Artist. She has studied Shamanism with renknowned Shaman Hank Wessleman, as well as Usui Reiki and Karuna Reiki. For the past several years she has studied with a Spiritual Teacher in Australia, In'easa Mabu Ishtar, learning to Channel Higher frequencies, Her Higher Self, Angels and Elemental Beings. In addition Joy holds a bachelors in Metaphysics from the University of Metaphyscis in Sedona Az.
Services
I.E.T. Healing sessions; Cymatic Sound Healing Meditations; Angelic Healing Mandala Activations that are custom made.
Classes
I.E.T. Classes; Healing with The Angels; Steps to Transformation; Higher Steps to Transformation.
This instructor has no classes scheduled at this time.