Featured Master-Instructor
Sharon Roache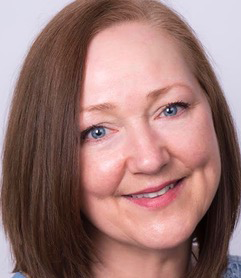 About
I've been a holistic healing practitioner since 1998 and I love to support others in empowering themselves and living their dream life! I became certified in IET, Basic Level, in 2004. As of January of this year, 2021, I am officially certified as an IET Master-Instructor, proving to myself that although sometimes it takes longer than expected, with passion and persistence, we CAN achieve our goals!

If you would like support in joyfully creating your desires, I'd be very happy to assist you.





Services
I offer IET sessions with Sound Healing (soft toning and singing). All sessions are done long distance.
Classes
I teach Healing Angels of the Energy Field, IET Basic, Intermediate and Advanced classes, IET for kids and IET for animals.

Date/Time

Class

Location

Fee

Contact

February 25, 2021
9:30 AM - 2:30 PM (EST)

Healing Angels
Part 2

Pipersville
PA
USA


Via Zoom

2155341691
E-mail


March 09, 2021
9:00 AM - 5:00 PM (EST)

Healing Angels
Entire Class

Pipersville
PA
USA

$115
Via Zoom

2155341691
E-mail


March 11, 2021
9:00 AM - 5:00 PM (EST)

Basic
Entire Class

Pipersville
PA
USA

$205
tea and snacks provided

2155341691
E-mail


March 23, 2021
9:00 AM - 5:00 PM (EST)

Healing Angels
Entire Class

Pipersville
PA
USA

$115
Via Zoom

2155341691
E-mail


March 25, 2021
9:00 AM - 5:00 PM (EST)

Basic
Entire Class

Pipersville
PA
USA

$205
tea and snacks provided

2155341691
E-mail