Featured Master-Instructor
Jacquie Metzger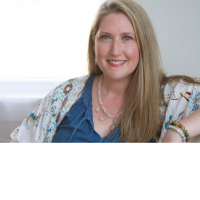 About
Jacquie is an intuitive energy healer with a background in education and wellness coaching. She has trained in a variety of different energy healing modalities including Reiki, Integrated Energy Therapy®, sound healing, aromatherapy, etc. She uses energy healing to stay in remission from cancer and Lyme disease. She specializes in helping clients with chronic pain and anxiety. She can also help you figure out the next steps to take personally, professionally, and/or spiritually. She believes in self-empowerment so she also teaches others how to heal themselves with the same techniques she uses. Energy healing can be done in person and by distance. Jacquie can help people, animals, and places.
Services
Integrated Energy Therapy® sessions
Reiki sessions
Sound Healing
Meditation
EFT
Aromatherapy
and more...
Classes
Jacquie offers a variety of classes each month.
This instructor has no classes scheduled at this time.