Featured Master-Instructor
Karen Mosuk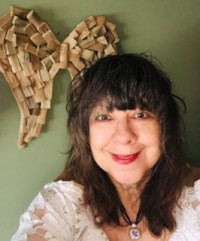 Heart & Soul Sacred Wellness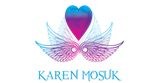 Montreal West Island, QC, Canada
Phone: 514-626-2327
Email: karenmosuk@hotmail.com
Website: http://www.karenmosuk.com
Facebook: https://www.facebook.com/heartandsoulsacredwellness/
About
Karen Mosuk is an intuitive Sacred Wellness Teacher & Practitioner. She is an IET Master-Instructor TRAINER, teaches HolyFire/Usui Reiki, Therapeutic Touch as well as many other creative workshops and facilitates Lightarian Ray attunement/meditations. Her private sessions are transformative and includes Light Language Healing Activations.
Services
* Training in IET, REIKI, THERAPEUTIC TOUCH
* Workshops - Empower your Inner Goddess, Healing with the Angels, 7 Steps to
Transformation, Vision Boards, Introduction to Light Language and
more
* LIGHTARIAN RAY attunements include AngelLinks, Lightarian Rays, Purity Rings,
Crystal Gates and Lightarian Reiki (done on ZOOM)
* Private transformative sessions includes Light Language Healing Activations
All info is on my website at www.karenmosuk.com

Classes
Training will be given at Revelations Holistic Center, 2350 Herron in Dorval, Quebec.
All precautions are taken for your safety and well-being.
Date/Time

Class

Location

Fee

Contact

October 21, 2023
10:00 AM - 6:00 PM

Basic
Entire Class

Dorval, Quebec
QC
Canada

Cdn225.00

October 22, 2023
10:00 AM - 6:00 PM (ET)

Intermediate
Entire Class

Dorval, Quebec
QC
Canada

Cdn250.00

October 24, 2023
7:00 PM - 9:00 PM (ET)

Higher Steps to Transformation
Entire Class

Montreal West Island
QC
Canada

Cdn240.00
ZOOM - 7 Tuesdays

November 06, 2023
7:00 PM - 9:00 PM (ET)

Steps to Transformation
Entire Class

Dollard des Ormeaux
QC
Canada

Cdn240.00
ZOOM - 7 Mondays

November 12, 2023
10:00 AM - 6:00 PM (ET)

Advanced
Entire Class

Dorval, Quebec
QC
Canada

Cdn275.00

November 25, 2023
10:00 AM - 6:00 PM (ET)

Master-Instructor
Entire Class

Dorval, Quebec
QC
Canada

Cdn888.00
2 days - Nov.25/26, 2023

February 18, 2024
10:00 AM - 6:00 PM

Basic
Entire Class

Dorval, Quebec
QC
Canada

Cdn225.00

March 17, 2024
10:00 AM - 6:00 PM (ET)

Intermediate
Entire Class

Dorval, Quebec
QC
Canada

Cdn250.00

April 21, 2024
10:00 AM - 6:00 PM (ET)

Advanced
Entire Class

Dorval, Quebec
QC
Canada

Cdn275.00

May 25, 2024
10:00 AM - 6:00 PM (ET)

Master-Instructor
Entire Class

Dorval, Quebec
QC
Canada

Cdn888.00
2 days - May 25/26, 2024