Featured Master-Instructor
Mary Moore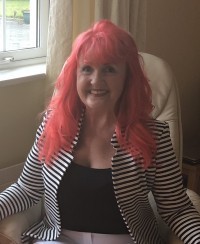 About
Mary Moore, Wife, Mother and Grandmother, is a Spiritual Intuitive, Master Teacher & Channel for Healing and has been actively involved in Spiritual Growth, Healing and Life Enrichment Workshops and private sessions for over 20 years and founder of 'Castleview Holistic Centre'.

Mary was the first (IET) Integrated Energy Therapy®  student to be initiated and certified as Master Instructor in Ireland.
A teacher of teachers' Mary has practiced and taught IET in many locations nationally and internationally.
Services
Extensively and professionally trained, Mary offers a wide range of Complementary Therapies at Mastership level;
(IET) Integrated Energy Therapy® Master Teacher / Practitioner.
Reiki and Seichem Master.
Magnified Healing® Master Teacher and Practitioner of 1st Phase and 3rd Phase 'Light Healing' - Teacher-Director of Magnified Healing® Celebration Workshop and Ceremony.

CrainoSacral Therapist (Upledger Institute Ireland.
ACCESS BARS Facilitator

A Mystery School graduate, completing studies to the highest level with authority to perform the King Salomon 24 Strand DNA Activation.
Classes
(IET) Weekend Intensive, Friday @ 6pm. until Sunday @ 6pm.
Stand alone (mid week) Basic,Intermediate,Advanced.
9 Healing Angels.
Unified (Basic and Healing Angels)
(IET) Energy Exchange (Monthly)
(IET) Practice Sessions (Monthly)
This instructor has no classes scheduled at this time.