Featured Master-Instructor
Katherine Nielsen-Erskine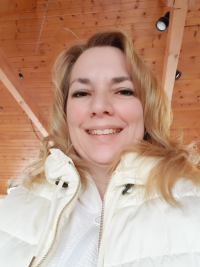 The Natural Path
717 Rice Road, Himrod, NY, USA
Phone: 3157591972
Email: corey1880@gmail.com
About
I grew-up in Penn Yan, NY, and attended Elmira College. I have received a BA in Art, and a Masters in Education. I have been very fortunate to have my art work of Angels, and butterflies displayed and featured in a commercial for Earth Works Art Gallery when it was opened in Penn Yan, NY. many years ago. Most recently my art work has been displayed in Books Etc. and I have been able to work by commission as well. During my journey of personal growth I became very interested in helping others through the medical field. I am currently a practicing RN in Rochester, NY. I am particularly fond of energy healing modalities. Learning about IET, becoming an IET practitioner, and now becoming an IET Master Instructor has been a life changing experience for me. I have learned that it is possible to have God's permission to connect with his Angels with the understanding that I will be a conduit for their healing energies with the goal of helping others.
Services
Integrated Energy Healing Services (IET)
Animal Healing
Long Distance Healing Services
IET Educational Opportunities
Indian Head Massage
Chakra and Aura Cleansing
Classes
This instructor has no classes scheduled at this time.