Featured Master-Instructor
Tasha Cowell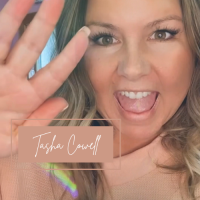 Sunkissed Healing Co.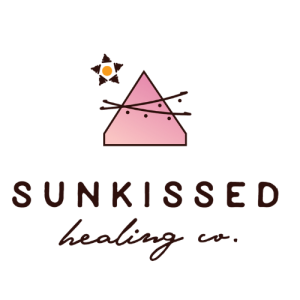 1.5 hours outside of Ottawa, ON Canada, Westmeath, ON, Canada
Email: hello@sunkissedhealing.co
Website: https://sunkissedhealing.co
Facebook: https://www.facebook.com/sunkissedhealingco/
About
Hello love, I'm Tasha Cowell - the heart & soul of Sunkissed Healing Co.

You are enough!

You have what it takes to heal!

YOU DESERVE TO LIVE YOUR BEST LIFE!

I've been a mindset coach for 25 years & hold a degree in Recreation & Leisure Services, a certified coach through the Bob Proctor Coaching Program, and IET® Master Instructor. I've had 20+ of successfully developing, implementing & evaluating inclusive recreation, leisure & wellness programs & events locally & internationally.

As a cancer survivor & PTSD warrior, I know the pain of illness, loss & childhood trauma intimately. After the death of my 14-year-old daughter Hannah, I came to accept the hard truth that everything in life could be taken from me ... except one thing…MY SOUL, MY SPIRIT, THE ESSENCE OF WHO I AM WAS STILL HIDING UNDERNEATH ALL OF THE PHYSICAL AND EMOTIONAL PAIN I WAS FEELING.

In 2018; I discovered who I was after years of neglecting my physical, mental & spiritual health through energy therapy. Once I found who I was, I was determined to protect her, and I began healing from the inside out.
I AM HERE TO HELP YOU BECOME MORE INTIMATELY CONNECTED WITH YOURSELF. WHEN YOU KNOW YOURSELF DEEPLY, YOUR LIFE'S PURPOSE WILL BECOME CLEAR AND YOU CAN FINALLY BEGIN LIVING A LIFE THAT FEELS LIKE YOU ARE EXACTLY WHERE YOU ARE MEANT TO BE. WITH LESS ANXIETY, LESS PAIN AND MORE SELF-CARE

Through IET®, self-love healing retreats and natural skincare, my offerings are created to help you heal from the inside out.

XO

Services
* IET® Intensive Courses throughout the world
* IET® In-person and distanced healing sessions
* Awaken What's Possible Self-love Retreat
* Affordable & Luxurious Natural Skincare
* One on one mindset coaching - it's time to live your best life on purpose

Classes
Learn IET® with Tasha throughout the world -contact Tasha for a link to a private Facebook group to help you find & align with other beautiful souls in your area that wish to attend an in person certification course being offered by Tasha in 2023.
Date/Time

Class

Location

Fee

Contact

April 14, 2023
1:30 PM - 5:00 PM

Intensive (Basic & Int & Adv)
Entire Class

Atlanta
GA
USA

CDN$1277
3 day intensive

April 27, 2023
1:00 PM - 1:00 PM (CST)

Intensive (Basic & Int & Adv)
Entire Class

Samara
Guanacaste Province
Costa Rica

USD$3200
+ 2 day energy retreat

November 10, 2023
1:30 PM - 5:00 PM

Intensive (Basic & Int & Adv)
Entire Class

San Diego
CA
USA

CDN$1277
3 day intensive