Featured Master-Instructor
Ah Nah Danuta Burnat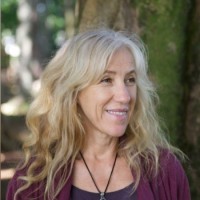 One Healing Presence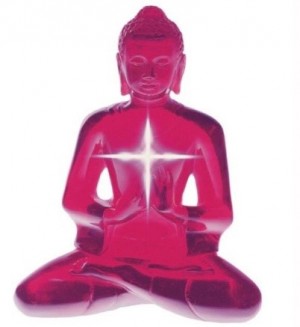 1035 Alta Vista Rd., Spicewood, TX, USA
Phone: 6092730856
Email: support@onehealingpresence.com
Website: https://www.OneHealingPresence.com
Facebook: https://www.facebook.com/onehealingpresence/
About
OneHealingPresence is focused on supporting and assisting those that are awakening to the authenticity of their soul's expression -- as well as those already advanced on the path of self-realization.
Our teachings, energy and wisdom are being offered in constant guidance and collaboration with Ascended Masters and the Arch angelic Realm for the fast track to Self-Mastery. Ah Nah's and Michael's loving presence, compassionate hearts and powerful voice transmission creates transformational energetic healing on all levels: physical, emotional, mental and spiritual
We are in a time of letting go of the past story, re-cognizing and healing deep wounds of the human heart in the present, bringing balance to the masculine and feminine expressions in all forms -- thus purifying and balancing the energetic of all of our bodies (emotional, physical, mental and spiritual), therefore allowing oneself to feel lighter and brighter for the new creation to come.
Ah Nah and Michael are deeply grateful to be open channels for Healing Light, Wisdom and Loving Grace of the OneHealingPresence that resides in us all.
Their loving presence, open hearts and voice transmissions create transformational energetic expansion and healing in the mind, body and spirit.
We welcome you to join our community of OneHealingPresence, Ministry of Ascension. We embrace all life paths, cultures, genders, cultural and spiritual orientations, faiths or no faiths.
Services
We offer:
Remote and in person Healing Sessions
IET training
Healing with Angels
Soul Retrieval
Shamanic Healing
Full ascension Ministry
Ascension Coaching Services
Sacred Union Relationship Coaching
know Thyself Enneagram workshops
Healing Retreats
Sacred Tours ( Egypt, Peru etc)
Akashic records reading
Cosmic life regression.
Inter faith ministerial services including weddings, baby naming, Funerals etc.
Channeled One Healing Presence Meditation Circles with visions and messages of the Spirit. Guided by one's spirit, individual healing sessions (in person or remotely) consist of following (dependable of their intention):
diagnostic and removal of the blockages within all the seven seals( chakras)
healing/balancing of the 4 lower bodies
releasing unwanted energetic attachments from the energy body
healing past traumas, depression, pain, habitual patterns etc.
soul retrieval, recovery of soul fragmentation, Inner child...
Make sure to sign up for our newsletter to stay up to date. We are available to travel to you if you would like to host and organize the workshop.

Classes
Please visit our website, www.OnehealingPresence.com for full list of the classes and workshops we offer (we often add new ones).
IET Intensive Training, January 9-11, Vancouver, Canada
Call or email us if your heart is calling for. Namaste!

This instructor has no classes scheduled at this time.